Initiated by a group of professionals with the support of some philanthropists and businessmen, in 2007, The Indus Hospital(TIH) started its journey with a purpose to provide indiscriminate, quality healthcare to all in a state-of-the-art, paperless hospital in Karachi.
Founder, Dr. Abdul Bari Khan, and other co-founders served in the public sector for many years where they saw the dismal condition of the government-run hospitals and witnessed the plight of the poverty-stricken patients of the metropolis.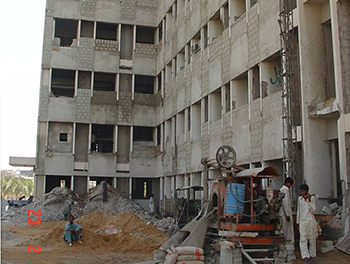 It was at this time they envisioned the creation of a multi-disciplinary tertiary care hospital that would serve the under-privileged population of Karachi with free and quality care.
After a few years, in 2005, the Islamic Mission Trust donated a non-functioning hospital building in Korangi, Karachi which was renovated and made operational in 2007.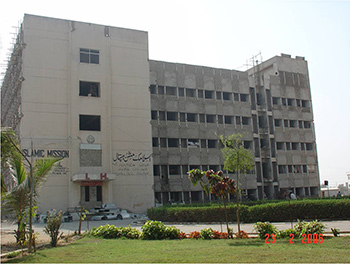 The Indus Hospital was set up as tertiary care and multi-disciplinary hospital with 150 beds. For the last 13 years, The Indus Hospital has been serving the people of the country through its free-of-cost services.
TIH which has now evolved into Indus Hospital and Health Network (IHHN) has been working to alleviate the burden of healthcare on the nation by providing quality healthcare services. The Network consists of 13 hospitals [four owned and managed by IHHN and eight managed by the Network under the Public-Private Partnership with the governments of Sindh and Punjab), four Regional Blood Centers [Karachi, Multan, Bahawalpur, and Jamshoro], four Physical Rehabilitation Centers [Karachi, Lahore, Muzaffargarh, and Badin], Pakistan's largest Pediatric Oncology Services Unit, a network of primary care centers, and a large number of public health initiatives across Pakistan.
Patient-centric care is the cornerstone of Indus' healthcare system as it continues to serve the nation with free, indiscriminate, and holistic healthcare.