Waqf (Arabic for Endowment) is a special kind of philanthropic deed under Islamic law that revolves around donating a fixed asset in order to produce a sustainable return. It is like Sadaqah Jaraiya which is an ongoing charitable donation that benefits and supports communities – generation after generation.
It was narrated that Abu Hurairahh said: "The Messenger of Allah p.b.u.h said: 'The rewards of the good deeds that will reach a believer after his death are: Knowledge which he taught and spread; a righteous son whom he leaves behind; a copy of the Qur'ân that he leaves as a legacy; a Masjid that he built a house that he built for wayfarers; a canal that he dug; or charity that he gave during his lifetime when he was in good health. These deeds will reach him after his death.'" (Sunan Ibne Maja)
Hospital
Indus Hospital Endowment Fund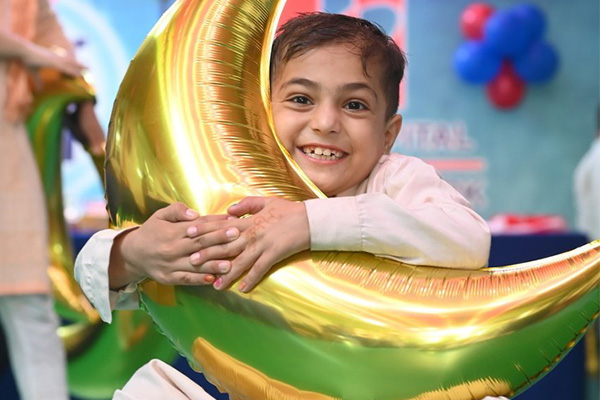 Characteristics
Characteristics of Waqf
Permanent
The endowment cannot be revoked once declared as Waqf
Perpetual
The donation benefits generation after generation
Unsaleable
There is no owner of Waqf so it cannot be sold or inherited
Waqf is only accepted when:
Be an adult by law
Be aware of what he/she is doing
Own the property/money
Be free of debt
Offer the Waqf with his own will
Waqf should be devoted for good ends only
Waqf assets should be lawfully Halal
Waqf assets should be explicitly defined and tangible
Waqf donation must be unconditional with no strings attached
Waqf cannot be time-restricted and is ongoing forever
Allah (SWT) says in the Holy Qur'an: "Verily, those men and women who give charity and lend Allah a beautiful loan it shall be increased many times and theirs shall be an honorable good reward." (Surah-Hadid: 18).
When you donate your assets as Waqf, you don't only revive Prophet's (SAW) Sunnah, but you also receive never-ending blessings in this life and after. Waqf can also be donated in the name of a deceased person, who reaps the rewards afterlife.
On a societal level, Waqf endowment ensures sustainable development as it benefits the community for times to come by alleviating poverty and empowering the communities. Countless lives are improved because of this generous contribution.
Donate your assets to a perpetual Waqf fund
Donations are collated and invested in a Shariah-compliant way
Revenue generated is used for the general operating fund for IHHN
A fraction of the revenue is reinvested in a Shariah-compliant way to keep the Waqf fund growing
Land /Property
You can choose to donate physical assets including residential and commercial buildings and plots
Cash
You can donate any amount of cash directly to the Waqf fund
Stock
Individuals or organizations can donate Shariah-compliant stocks and shares to the Waqf fund
By investing in the Waqf /Endowment Fund at Indus Hospital & Health Network you will help grow the following operations: