Medicine And Allied Services
Emergency Services
The Emergency Medicine Department works 24/7 with the goal to provide best possible care to people who come to Indus in their hour of need. The program aimed at the capacity building of middle tier physicians, not only from IHHN but from across Pakistan.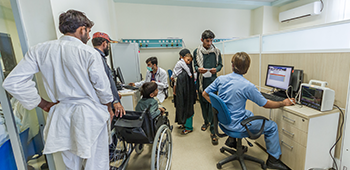 Gastroenterology
The Gastroenterology Department has been part of Korangi Campus since 2007. In 2020, the Department started offering therapeutic Endoscopic Retrograde Cholangiopancreatography at the Korangi Campus.
During 2020-21, 100 ERCP procedures were performed with a success rate of 98%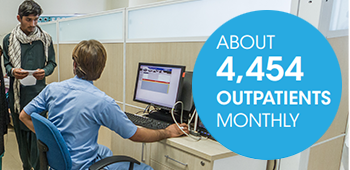 Infectious Diseases
The Department of Infectious Diseases (ID), started in September 2007.The Infectious Diseases department is a first-of-a-kind department running in the country; running TB and Multidrug-resistant Tuberculosis (MDR TB) clinics, Rabies Prevention and Training Centers, HIV Clinics and an Antibiotic Stewardship Program.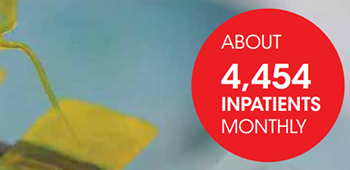 Nephrology
The Department of Nephrology was established in 2008. The Department offers inpatient and outpatient services in addition to a Hemodialysis facility. The Department helped establish Nephrology services at Civil Hospital Badin, Multan Institute of Kidney Diseases, and Recep Tayyip Erdogan Hospital, Muzaffargarh.
At Badin, the Department conducts a weekly Nephrology Clinic and offers renal biopsies. Additionally, the Nephrology Department established a Nephrology Consultant Clinic at Al-Fakir Trust Campus, PIB Colony, Karachi to facilitate the in-house Hemodialysis patients and the people living in the central district of Karachi.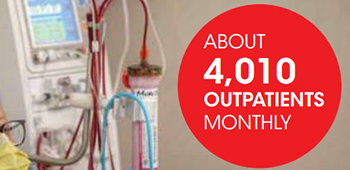 Pulmonology
The Pulmonology Department started at the Korangi Campus in February 2017. Since then, the Department has expanded its services to Badin and Muzaffargarh campuses. During 2020-21, the Pulmonology Department started a Pulmonology Task Force, Respiration Monitoring Device Project, Patient Welfare Program, Obstructive Lung Disease Project, Pulmonary Rehabilitation Project, and Tobacco Cessation Program