Surgery & Allied Services
General Surgery
The General Surgery Department is one of the oldest departments at the Korangi Campus serving about 9,060 out patients monthly as of 2020-2021 report. The Department conducts two training programs: a two-year foundation course in Allied Surgical specialties and a five-year training program in General Surgery.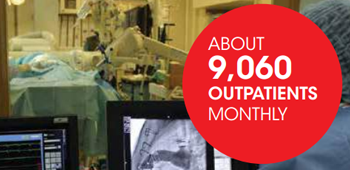 Obstetrics & Gynecology
During 2020-2021, the Obstetrics and Gynecology Department worked on several cases, including severe Post-Partum Hemorrhage, Primary Amenorrhea, cases with bad Obstetric history, and complicated Gynecological Oncological surgeries served about 47,808 out patients monthly.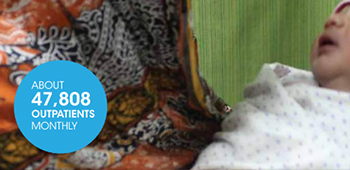 Orthopedic & Traumatology
The Department of Orthopedics and Traumatology started in 2007. The Department has several sub specialties: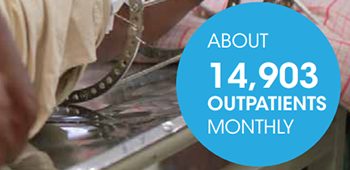 Otorhinolaryngology
Initially offering limited outpatient and Day Care Service, the Ear, Nose and Throat (ENT) Department served about 5,587 outpatients monthly and 101 children received Cochlear Implants as of 2020-2021 data. Further, the department has now extended its service to the following:
General ENT
Skull-based surgeries
Head and neck oncology and reconstructive surgeries
Cochlear Implant with complete rehabilitation services
Audiology Lab as well as Speech, Language and Physiology services
Newborn hearing screening program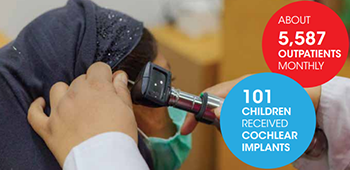 Urology
The Urology Department started in 2007. Since then, it has expanded its scope and now offers the following services:
24/7 emergency service
Pediatric Urology
Female Urology
Uro-oncology
Urodynamic and Lithotripsy services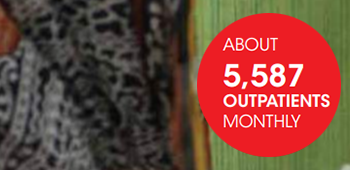 Anesthesiology & Surgical Intensive Care Services
Anesthesiologists play a critical role in providing safe anesthesia services for complicated obstetrics, intricate neonatal surgeries, and severely compromised patients. As of 2020-2021 data IHHN treat about 9,060 critically-ill inpatients monthly. Anesthesia Department stands amongst the pioneers of practicing ultrasound-guided nerve and plexus blocks and vascular access, which is the standard of care in the developed countries.
The Non-Operating Room Anesthesia Department is heavily involved in providing anesthesia outside Operation Room for high-risk pediatric oncology. Acute Pain service is available as a structured service for all post-operative cases. Anesthesia consultants directly supervise the Surgical Critical Care Unit