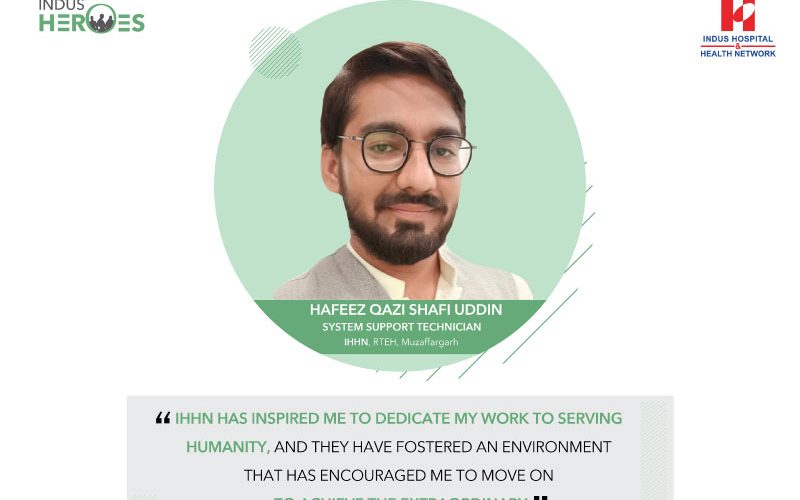 Hafiz Qazi Shafi Uddin was born in Bahawalpur and passed his intermediate education from his native village. This led to a crossroads in his life, as he was uncertain where to make his next step. His passion lay in the IT field, but he knew that he would require further education before being accepted into any organization. At the same time, he was a breadwinner for his family and could not neglect his responsibilities to his household.
His family was supportive of his passion. He decided to continue his education and was looking for a place that would not only offer him a means of sustenance but also help him continue his education. His job search proved fruitful, and he accepted an offer from the Recep Tayyip Erdogan Hospital (RTEH), Muzaffargarh.
However, the position offered was of a junior position and was entirely unrelated to the field he was working towards. He accepted it nonetheless.
Hafiz went on to work hard at the hospital and completed his education, never neglecting one for the other and always giving hundred percent. His commitment and work ethic drew praise from his colleagues and supervisors alike.
A year after joining RTEH, he completed his education with flying colors. In the light of his remarkable effort and work ethic, he was hired by the IT department, where he now works as a System Support Technician.
Hafiz is thankful to have landed his dream job after many years of struggling. He saw that perseverance and hard work led to success. He thanks the management of RTEH for giving him the platform and opportunity to prove himself and for providing an enabling environment that helps foster his growth.