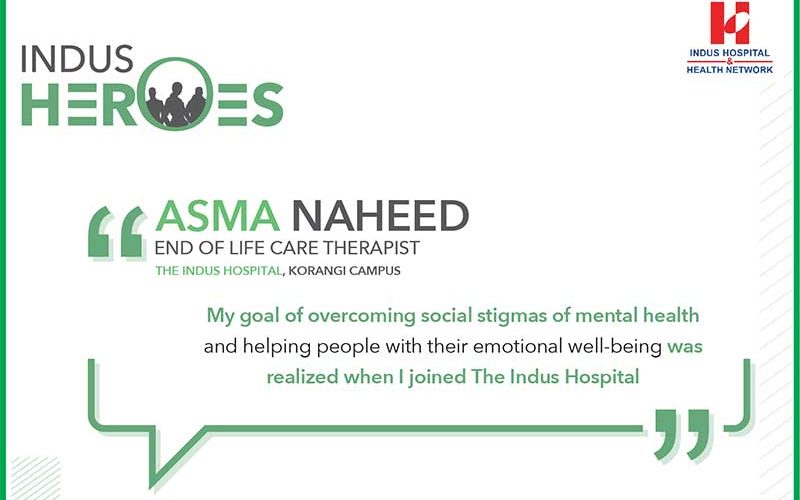 Hailing from a small village in Punjab, Asma Naheed Kasana is the youngest of five children with three elder brothers and an elder sister. When she was still a child, her father fell ill and had to retire. Her mother had paralysis for years and was unable to look after even herself. As a result, her brother, studying in Matric, took charge of the family.
Asma's goal was to pursue further education and attend university. However, her fellow villagers frowned upon women seeking higher education. She was forced to abandon her education after finishing intermediate level.
Moreover, the cost of going to the university would put a strain on her family's finances. With her brothers barely making enough to make ends meet, Asma refused to burden her family.
However, her older brother advocated on her behalf. He argued that her pursuit of higher education was a noble goal that would allow her to become respected and self-reliant. He successfully persuaded their parents to allow her to study at Karachi University, far from their village and under his guidance.
Asma knew that she had to make the most of the opportunity given to her. She did her bachelor's in software engineering but, upon further reflection, changed her field after graduation and completed her Master's in clinical psychology. She is currently working on her thesis paper for her Ph.D. in clinical psychology at the Institute of Clinical Psychology, University of Karachi.
Her journey at Indus
Asma is part of the Psychosocial team, where she works as an end-of-life care therapist. Her work requires her to work closely with terminally ill children. She helps heal them mentally, emotionally, and spiritually.
The Quality-of-Life Care (QoLC) team is a part of the Psychosocial Team. It ensures the emotional and mental well-being of patients on end-of-life care. The pediatric patients who have zero chances of recovery spend their time with the QoLC team, who prepare the families for the inevitable. The QoLC works its hardest to ensure that everyone receives the proper counseling and treatment. It's not an easy job, and facing families with the worst news possible is a grim but necessary task.
The team's work doesn't end with the patient. In addition to their responsibilities, they offer extensive support to the families undergoing this difficult time. Even after the patient passes away, the QoLC team periodically checks up on the family and helps them process their grief.
Challenges and obstacles
Asma knew that working in such a challenging environment would take everything she had to offer. However, she knew that she could help make a difference in peoples' lives if she gave it her all. She had faced peer pressure and stigmas from society in the past. But like all other obstacles in her life, she strove to overcome them. As part of the end-of-life team, Asma has worked with countless children and their families.
"One of the main difficulties we face is getting the recognition we deserve. We strive to educate our patients and families about the importance of maintaining their emotional and mental health. The end stages of a terminal illness are one of the most challenging periods of any family's life, and it's vital for them to reach out and seek counseling and support. I am proud to be a member of the QoLC team, and throughout my professional and academic journey, I have overcome stigmas and misinformation from society. Like every obstacle in my way, I plan to overcome this hurdle and help create the awareness for end-of-life care it deserves."