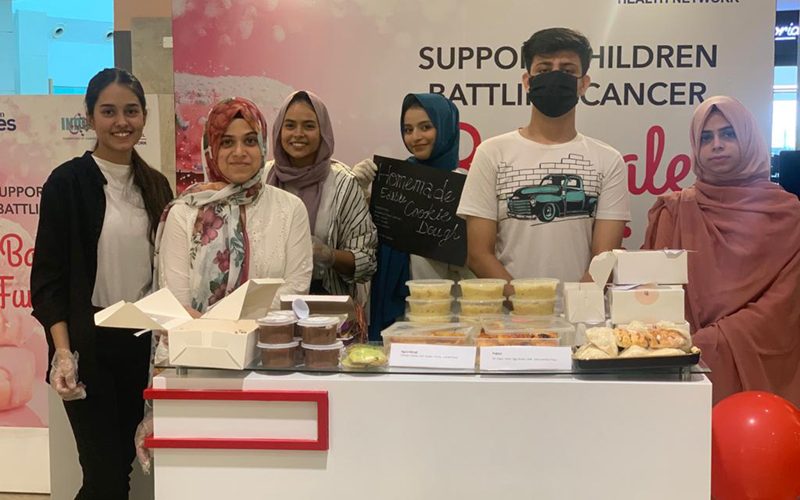 To commemorate Childhood Cancer Awareness month, 70 Indus Yaqeen youth volunteers from different schools collectively organized and led a bake sale fundraiser for the treatment of Pediatric Oncology patients.
Indus Yaqeen is a unique program that provides youth with a platform through which they can unleash their power and work collectively to improve our society. By empowering them through several opportunities, the program offers them the chance to become a champion for change. The bake sale was held on September 24 & 25, 2022, at the food court of Dolmen Mall Clifton, from 12 noon – 11 pm. The sale turned out to be a huge success. It consisted of volunteers from different prestigious schools and universities like CAS, Foundation Public, Generations School, Dawood Public, Head Start, and Salim Habib University. It also featured volunteers and home-based bakers like The Mockingbird, Cake Pit, and Frost Bites, who participated individually and donated baked items and their time towards the cause. The stalls consisted of baked items, merchandise, and souvenirs made by volunteers.
The Indus Yaqeen volunteers were able to raise PKR 417,000 from a two-day bake sale, and this amount will help Indus Hospital and Health Network to provide 100 chemotherapy sessions for children battling cancer.