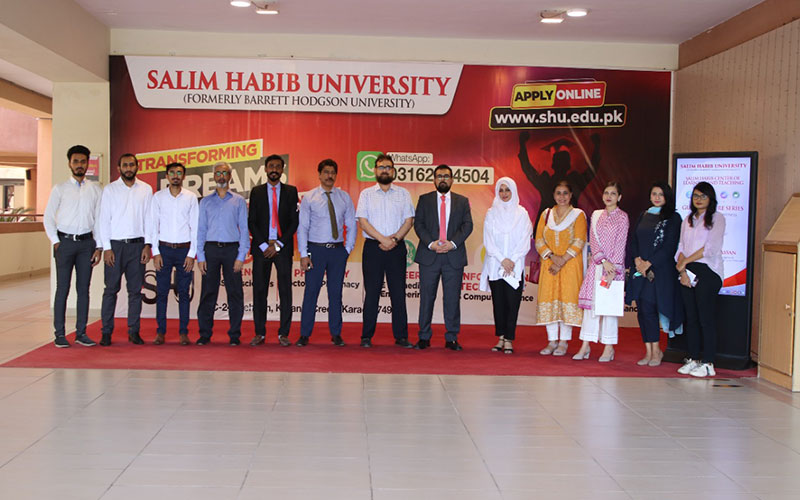 Salim Habib University hosted a Fund Gala to raise funds to support the flood relief efforts of IHHN. The event was held on the huge purpose-built campus of the University. It was a well-organized event, and the student's enthusiasm to raise funds for this noble cause shone through as they worked hard to ensure everything ran smoothly.
As one entered the University, they were first directed to the ticket stall where tickets were being sold for Rs.100. An Indus Hospital donation collection box was also placed there for attendees wanting to contribute more. Walking inside, one was pleasantly surprised to see the area beautifully set up with food and game stalls. There were various homemade and bakery items being sold and enjoyable games to play. An Indus Hospital kiosk was placed in the center where staff from the Indus Hospital was engaged in informing the students about our Indus Yaqeen Youth Volunteer Program and getting the students to sign up to be a part of this program. Students were enthusiastic about the program and willing to play their part in furthering this noble cause.
The fund gala was an extremely successful one as it raised a large number of funds and provided the students with a day full of fun, enjoyment, and laughter. On October 6, 2022, a ceremony was held to hand over the donation amount to Dr. Abdul Bari, CEO of IHHN.