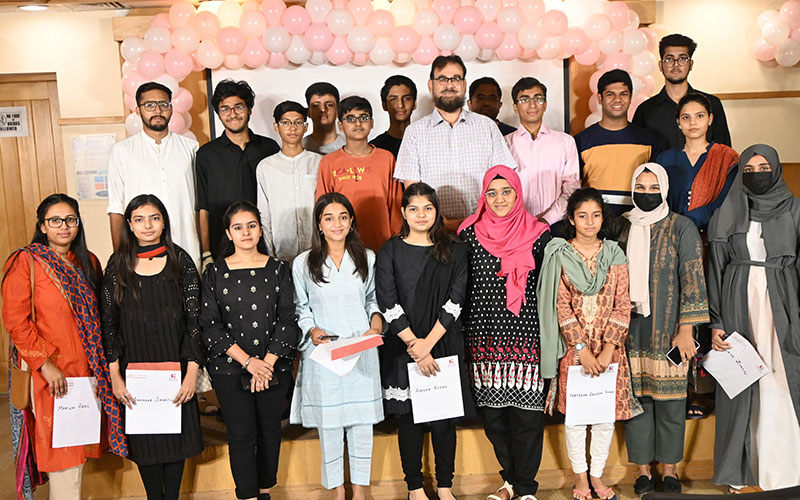 An appreciation ceremony was held on Saturday, 22nd October 2022, at the Indus Hospital and Health Network (IHHN), Korangi Campus, to acknowledge the hard-working volunteers who participated in IHHN's Bake Sale held at Dolmen Mall, Clifton.
The Bake Sale was organized by Indus Yaqeen, IHHN's Youth Ambassador Program, to raise funds for the treatment of pediatric cancer patients.
The event participants included children from different schools who brought homemade sweet and savory food items and stood at the stall themselves to sell their products. Thanks to their relentless efforts, the children were able raise enough funds to sponsor 100 chemotherapy sessions.
Chief Guest, Dr. Abdul Bari Khan, CEO of IHHN, thanked the children for their valuable contributions and distributed certificates to the program participants.