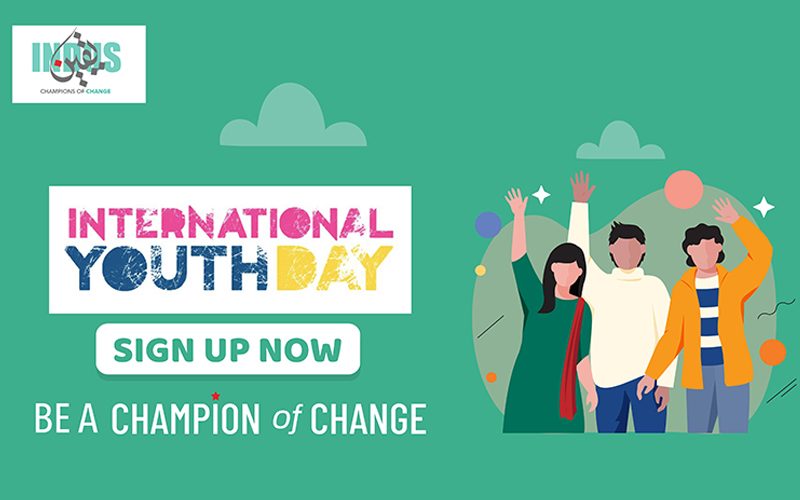 This International Youth Day, August 12, 2022, to celebrate the Youth of Pakistan, Indus Hospital & Health Network arranged multiple activities to mobilize the youth associated with our Indus Yaqeen Program.
Indus Yaqeen is a program founded on the ideology that every act of kindness always sparks another. Every act of goodwill goes a long way, whether big or small. It is a unique platform launched by Indus Hospital & Health Network for the youth to unleash their energies and potential in shaping our society.
Keeping this ideology in mind, IHHN arranged a webinar hosted by anchorperson Shireen Zulfiqar Mithani in conversation with Indus Yaqeen volunteers from Pakistan, Canada, UAE, and the UK. They discussed the power of youth and how we can use the full potential of all generations to build a healthier Pakistan for all. Further, the volunteers talked about their experiences visiting IHHN and meeting patients, their views on the challenges that the youth is facing today, and how IHHN has provided them with a platform through which they can channel their power to bring a positive impact.
Our Youth Ambassadors, Maryam Nagori and M. Haphiez Ullah, and Afifa Batool, Head of Marketing and Communications, IHHN, appeared on the GTV morning show G Utha Pakistan hosted by Nusrat Haris. The volunteers shared their journeys with IHHN and the volunteer work they have done throughout their ongoing association with IHHN. Two of our Youth Volunteers, Erum Hameed, and Syed Hadi Shah, appeared as guests on ZU FM 98.2 with Zamurd Khan to represent our Indus Yaqeen program and talk on the theme of International Youth Day, which was Intergenerational Solidarity: Creating a World for All Ages.
Lastly, we had enthusiastic volunteers from Salim Habib University who came to the hospital for an Independence Day Celebration with the patients in Pediatric Unit at IHHN. They conducted various activities with the pediatric patients, including face painting, storytelling, poem recitation, interactive quiz sessions, and flag distribution. They also helped in decorating the Adult Ward with flags for the event.
IHHN is proud of its Youth Ambassadors and Volunteers for their dedication to playing a part in furthering the mission of IHHN of making free and quality healthcare accessible to all. Together you all are the Champions of Change.