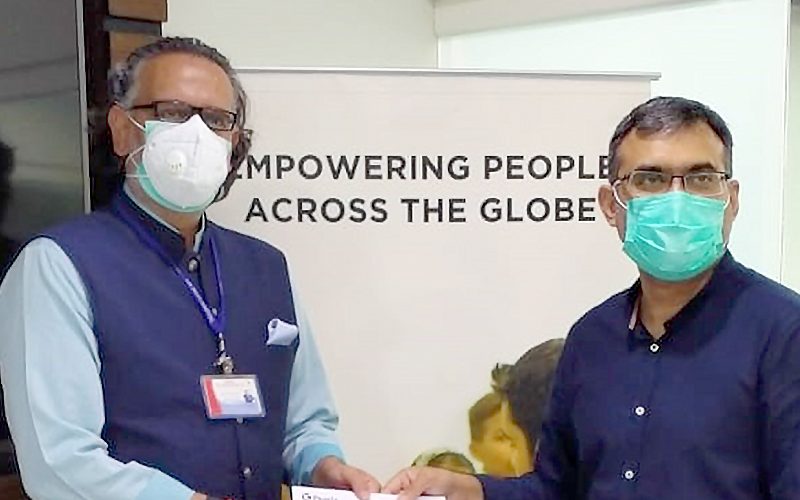 Karachi: 10Pearls continued their support of Indus Hospital & Health Network (IHHN) by raising PKR 2.5 million through crowdfunding at their national and international chapters for IHHN medical equipment. The company presented the cheque to IHHN in a ceremony held on Thursday, August 26, 2021.
Co-founder and Managing Director, Mr. Zeeshan Aftab handed over the cheque to Mr. Syed Mashhood Rizvi, Executive Director, Communications & Resources Development Directorate, IHHN. Mr. Kamal Aftab, Director, and Beenish Barlas, Marketing Manager of 10Pearls were also present during the occasion.
10Pearls and Indus Hospital & Health Network
10Pearls has been a valuable corporate donor of IHHN. The company has been an active supporter for IHHN helping raise donations to serve underprivileged patients. In 2020, to support the COVID-19 services at the IHHN, 10Pearls helped in promoting the cause of providing quality, free-of-cost healthcare by raising PKR 5.5 million.