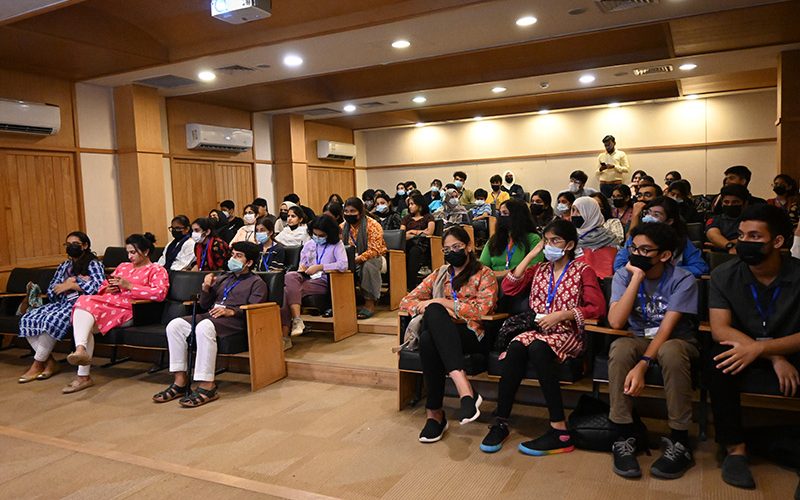 Indus Hospital & Health Network (IHHN) arranged its 18th iHope volunteer program in June 2022 for students from the 9th to 10th grade of different prestigious schools in Karachi, namely the Foundation Public School and Haque Academy. IHHN has been arranging this volunteer program since 2015.
The aim of the iHope Volunteer Program is to inculcate the importance of humanity and care among the youth of Pakistan. We hope to instill life-long lessons of empathy and compassion in these volunteers as we believe they will be the champions of change for a prosperous future.
"I developed my social skills and confidence; I also had a great learning experience with hands-on CPR and Firefighting training. This week-long program made me understand my privilege and the hardships of the people from different backgrounds", said Mariam Dada of Haque Academy.  
The students were divided into groups – Helpers, Healers, Protectors, and Rescuers – following which they spent two days at the Adult Ward and Physical Rehabilitation Unit, interviewing patients and creating patient stories. Additionally, they spent time in the Pediatric Department conducting activities like story-telling, painting, origami and other crafts. Through their time spent with ill patients from some of the most underprivileged backgrounds, students were able to nurture their feelings of compassion and empathy.
Interactive lectures and sessions were also arranged for the students throughout the week, by Dr. Bilal Hassan (aka MystaPaki), Shireen Zulfiqar, Community Health Directorate and the IHHN training staff.
"I loved my time here as I learned important life skills such as CPR and firefighting and gained knowledge about infectious diseases. The program also taught me how to improve individually and learn from my mistakes.", said Ayesha Maqsood of Foundation Public School.  
On the last day of the volunteer program, a closing ceremony was conducted to honor the students for their community service and to encourage them to stay engaged with IHHN's Indus Yaqeen program. Among attendance were Dr. Naseem Salahuddin and Dr. Saima Saeed, and Dr. Amin Chinoy, founding member and Head of the Physical Rehabilitation Unit, IHHN, as the chief guest. The volunteers were presented with certificates by Dr. Muhammad Fareeduddin, Head of Department Pediatrics, IHHN.