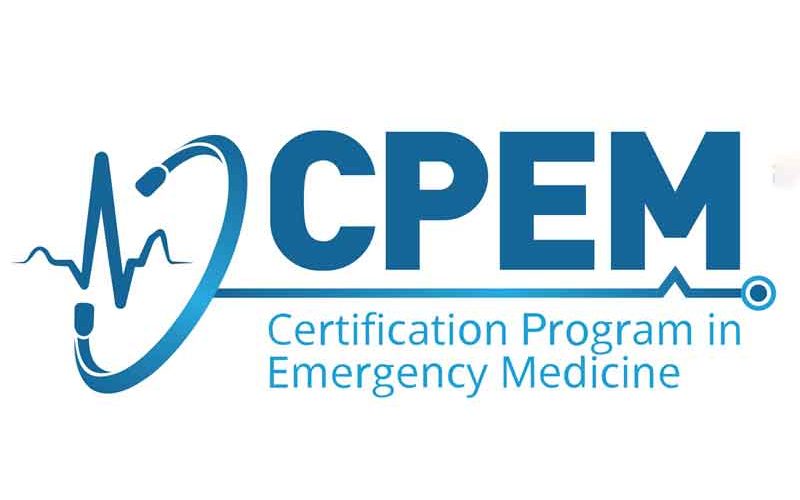 The certification program in emergency medicine (CPEM) organized the graduation ceremony for its third batch on July 27, 2022, virtually. For the first time, candidates both from Pakistan and Bangladesh attended the course. A total of 36 participants graduated from the program. CPEM, is run in collaboration with the University of Pennsylvania and is hosted by Indus Hospital and Health Network and Dhaka Medical College. The core and visiting faculty were a multi-national team from countries worldwide. The course was lead by Dr. Megan Rybarczyk, MD, Emergency Medicine specialist in collaboration with Brigham and Women's Hospital (BWH), Boston, USA.
The graduates of the Emergency Medicine course, become leaders and can coach the advance knowledge locally in their relevant areas.
Guest speeches were given by Professor Dr. Abdul Hanif Tablu, Program Director & Head, Neonatal surgery, Dhaka Medical College, Program Director, National Children Hospital & Institute, Bangladesh, Dr. Titu Miah, Principal of Dhaka Medical College, who spoke on the importance of innovation in EM in resource-constrained settings and how transformative it is. The other speaker was Dr. Adeel Khatri, Residency Program Director, Emergency Medicine, IHHN, who talked about the impact training has on the quality of care provided in Emergency Medicine.
Dr Saima Ali, Head of Emergency Medicine at the Indus Health Network and one of the individuals behind CPEM, put forward her point of views regarding the program's emergence and spoke about how this event "was proven to be an essential course that is a much needed in the Emergency Medicine of the present era".