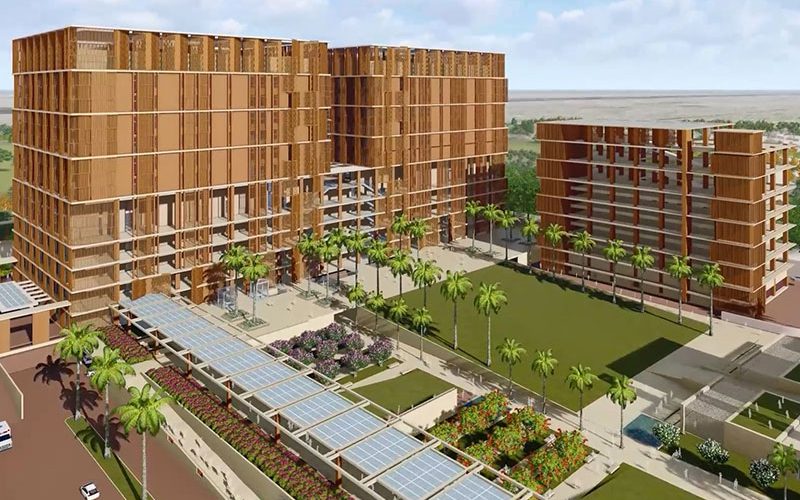 For over 10 years now, the Indus Hospital and Health Network (IHHN) has provided free of cost, quality healthcare, and has leaped headfast into the health emergency faced by Pakistan. By the grace of Allah, we have improved, and will continue to improve the health indicators of our country. Starting off as a 150-bed hospital, IHHN is now extending its facilities by constructing a 1,350-bed hospital and the Indus University of Health Sciences in the urban slums of Korangi, Karachi.
Built on 20 acres of land, the initial target for this project is to complete construction of the preliminary phase by 2021. It is our privilege to announce that as of February, 2021, the grey structure is now 75% complete, which is 2 million square-feet of constructed area, versus the total covered area of 2.66 million square-feet.
It is only because of our donors and their Zakat and donations that we have achieved this encouraging milestone, and we continue to implore our supporters to mobilize any donations they can give to the IHHN.