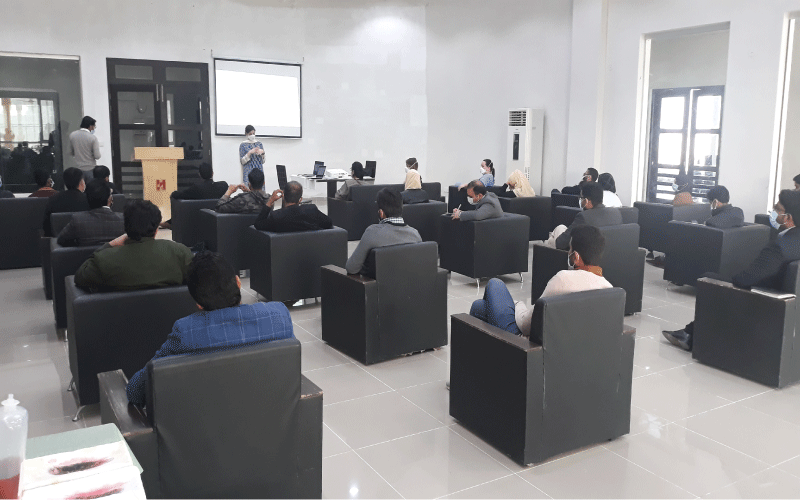 IHHN worked with specialists from the USA to establish a Collaborative Advanced Trauma Course program for the Recep Tayyip Erdogan Hospital (RTEH), Muzaffargarh. This multidisciplinary course was established to findings of an in-hospital survey.
The PGME, Emergency Medicine, and Surgery departments organized the three-day program. They worked with the US experts to establish a Collaborative Advanced Trauma Course program. The aim of the program is to train multidisciplinary emergency and trauma teams at RTEH. The course was set to the findings of an in-hospital survey of patients seeking emergency care at RTEH.
Emergency Medicine Residents, Medical Officers, Residents from Urology, Orthopedics, General Surgery, Anesthesia, and Emergency Resuscitation Nurses attended the three-day program. The objective of this course was to build trauma care knowledge and practices through learning, hand-on procedure practices, simulation ultrasound training, and team-building activities.
The trainer's team includes Senior Surgeons, Senior Emergency Medicine Physicians and Nurses from the USA, and Senior Emergency Medicine Physicians from the Indus Hospital Karachi. The course will help the emergency and trauma team at RTEH Hospital Muzaffargarh provide coordinated, wide-ranging, and sympathetic care to trauma patients.
Dr. Irfan Javed expressed his warmest thanks to the trainers at the closing ceremony.
"These types of training courses will boost the capabilities of our residents. Thanks to our strategic location on the highway, our Emergency department with numerous kinds of emergencies daily."
He added that a porter from RTEH recently met with a serious accident. Thanks to the quick emergency response, he was promptly treated with immediate medical attention and has thankfully survived.
Dr. Javed distributed Shields, Certificates, and Badges to the distinguished guests in attendance.