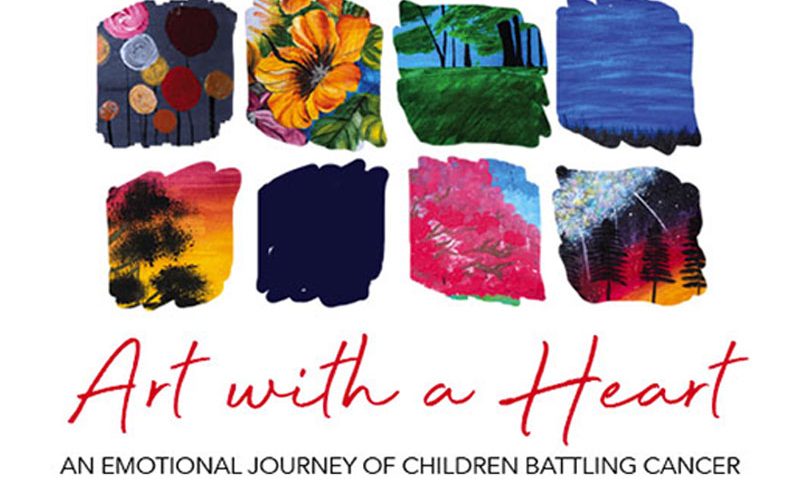 Indus Hospital & Health Network arranged an art exhibition on Saturday, March 19, 2022.
An art exhibition was held to showcase the artwork of our pediatric cancer patients which reflected their experience and journey of coping with cancer treatment. This exhibition was titled "Art with a Heart" since the art displayed at the exhibition paid a tribute to the artist's heart wrenching stories of battling cancer. The event was graciously organized by the ardent supports of Indus Hospital and Health Network, Sara Chapra and Ayesha Hussain, with the help and support of the staff at Indus Hospital & Health Network.
There were over 85 paintings that were displayed at the exhibit, the talent exhibited in each of the painting was remarkable. It was fascinating to see the beautiful artwork of these patients who had received no formal art education during the course of their life. Some of the paintings reflected the painful and emotional journey of the patients, whilst the other pieces were cheerful and uplifting- they served to display the creativity housed within this kids which in effect enables them to cope with their treatment. Some of the patients and their families were also present at the event and were given a chance to tell their story in their own words to the audience. It was a proud moment for the patients and their families to see the work so dear to their heart get the recognition it deserved.
Here, at Indus Hospital and Health Network, the mission is to provide holistic healthcare to all, in an effort to put that to practice, the Indus Hospital has a Psychosocial Department in Pediatric Complex at their facility in Karachi. It has a team of qualified counselors and trained clinical psychologists that help the patients to battle the psychological effects that thon-going treatment has on the patients. One important aspect of the psychosocial care provided is the creation of art to healing and therapeutic reasons.
Our childhood cancer patients use art to express their emotional journey of fighting cancer and have found great help through this activity. Beautiful and meaningful art pieces have been produced by these young patients and to value them, their struggles, and experiences we showcased their art pieces at this private exhibition at the residence of our gracious supporter Ayesha Hussain. All proceeds from the sale of these items will go towards the treatment of childhood cancer patients at the Pediatric Oncology Unit at Indus Hospital & Health Network.