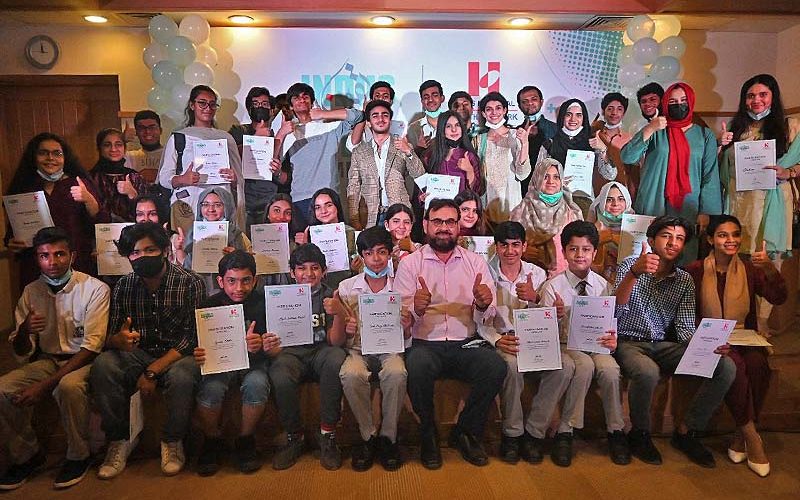 Indus Hospital & Health Network (IHHN) launched its Youth Ambassador Program 'Indus Yaqeen' in 2020. It is a unique and formal platform for Pakistani youth to use their skills and resources to strive for a healthier Pakistan. The platform has recruited over 500 new volunteers in Pakistan and abroad through partnerships with reputable educational institutes.
Indus Yaqeen Bake Sale
To commemorate Childhood Cancer Awareness Month in September, 65 volunteers from the Indus Yaqeen program came together to organize and lead a fundraiser bake sale to treat oncology patients at IHHN. The bake sale took place at Dolmen Mall, Clifton, from September 25-29, 2021. It was the first-of-a-kind fundraising event at IHHN. It mobilized school children from across Karachi to come together to help treat children battling cancer. Various volunteers, including home-based professional bakers, came together and donated freshly baked treats. All proceeds of this initiative went towards treating patients undergoing Pediatric Cancer treatment at the Korangi Campus.
Award Ceremony
On Saturday, 9 October 2021, an hour-long event was held to honor the hard work of all the participants of the Bake Sale. Dr. Abdul Bari Khan, CEO IHHN, personally handed out certificates to each individual, applauding their efforts and enthusiasm in helping change the healthcare landscape of Pakistan.
Dr. Bari addressed the audience, which comprised the enthusiastic youth volunteers and their families, board members of IHHN, and the goodwill celebrity ambassadors of the Indus Yaqeen program; renowned actress Sarwat Gilani and FinTech entrepreneur Naureen Hyat.
"It is the young people of this country that will become the torchbearers of institutions such as Indus Hospital & Health Network to change the destiny of Pakistan in the future. These initiatives led by the youth of Pakistan are paramount in the character building of our children," Dr. Bari said.
The youth ambassadors organized and led the bake sale, which raised money to fund over 60 chemotherapy sessions for Pediatric Cancer patients. It was a commendable effort by the volunteers to create a blueprint for others to follow.