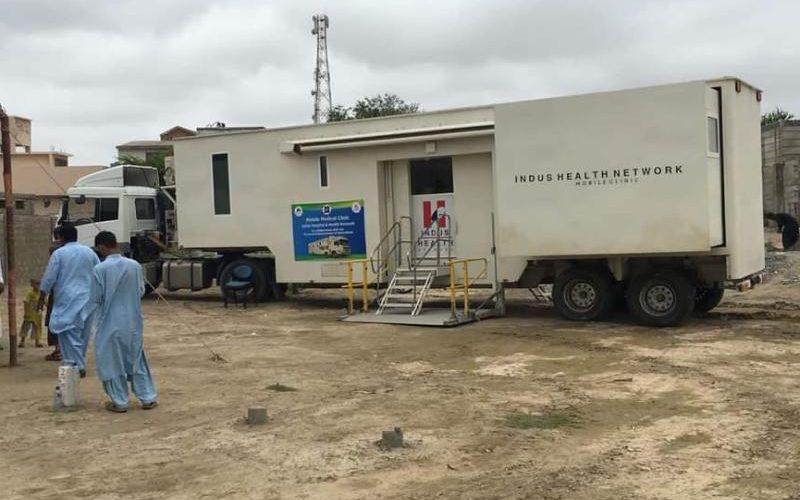 Indus Hospital & Health Network (IHHN) has always been on the front to provide quality healthcare services to the under-served population of remote areas. Whether it is an earthquake, malaria outbreak or flash floods, IHHN always played a pivotal role.
Coming forward once again, IHHN, in collaboration with Karachi Relief Trust (KRT), sent its Mobile Medical Bus, in Uthal, district Lasbela in Balochistan to provide healthcare services to the flood affected region after the recent monsoon rains.
The bus comprises of family medicine clinics with consultant doctors, laboratory testing and a pharmacy. On day one, the targeted population of the region was 25,000 from 6 different villages, including Baloch Colony, Shedi Muhalla, Jamali Muhalla, Mochi Muhalla, Babu Muhalla and Lakha Goth. IHHN provided paramedics, midwifery services for antenatal care, post-natal care including family planning awareness and newborn interventions. IHHN acknowledges the support of KRT for collaborating in providing relief to the flood affected population.