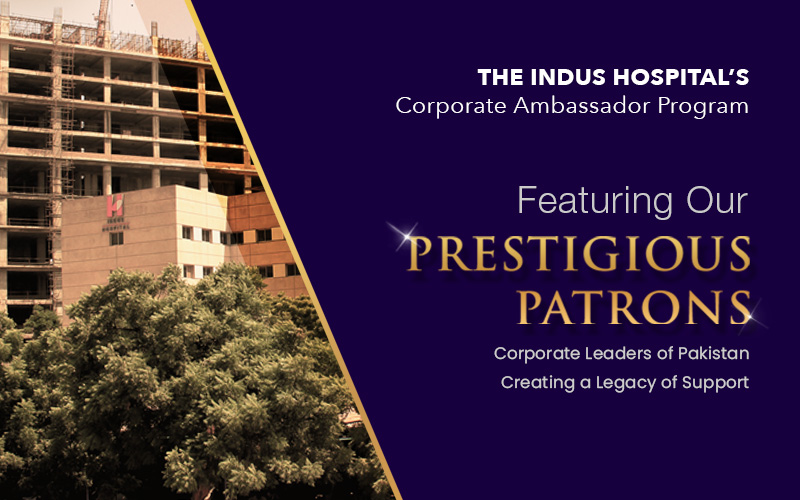 The Indus Hospital's Corporate Ambassador Program
Many influential and inspirational leaders and corporate decision makers have put their trust in The Indus Hospital (TIH) and its mission of free and quality healthcare provision; contributing significantly in their personal capacity and on behalf of their organizations.To honor and celebrate these role models and their continuing legacy of strong and unfailing support, the Hospital has launched its prestigious Corporate Ambassador Program (CAP).
The program will bring together Prestigious Patrons from the corporate sector locally and internationally to build a legacy that will bring a paradigm shift in the healthcare service delivery in Pakistan.
With a network of tertiary, secondary, primary care facilities and large number of public health initiatives, TIH now evolved as Indus Health Network is en-route to build a national healthcare system which enables every Pakistani to access quality healthcare absolutely free. To meet this ever increasing demand of quality healthcare service delivery TIH has and is further expanding exponentially. Through CAP, these inspiring change-makers will be involved to advocate about Indus Hospital and its initiatives. They will also have the opportunity to take the lead, in collaboration with TIH, to create innovative solutions, spread awareness and build capacity to provide free and quality healthcare to the communities across Pakistan.
The Indus Hospital is proud to have the most dynamic and influential leaders on-board to help Indus revolutionize the future of Pakistan.