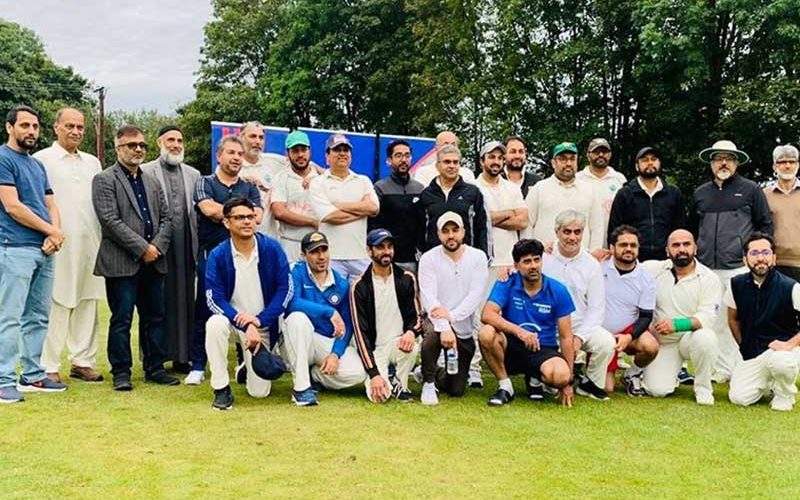 Cricket enthusiasts and Indus Health Network UK's supporters gathered to view the first match between Leicester and Nottingham in a charity cricket match at the Goosedale Sports Club in Nottingham, Midlands on September 12, 2021.
The 35-over hardball match was played to raise awareness and funds for healthcare services provided by Indus Hospital & Health Network (IHHN) in Pakistan.
Match results
The Leicester team won the toss and elected to bat first. The Leicester team took advantage of the batsman-friendly pitch and scored 236 runs in 35 overs.
In response, the Nottingham team could only manage to score 214 runs, giving away seven wickets in the process. Leicester won the game by 21 runs.
For Nottingham, Sagheer Akhtar, Mubeen Salik, Khurrum Mirza, Maaz Abid, Abid Ali, and Nasrullah Khan were the standout players. For Leicester, Kashif Ashfaq, Shams Ashraf, and Usman Jadoon were the star players. Leicester's Naveed Sheikh was recognized for his overall performance and was award Man of the Match.
Post-match ceremony
The beautiful 100-acre campus featured breathtaking natural scenery with a historic landmark from the 17th century serving as the backdrop. Friends, colleagues, and families joined the evening to cheer the teams from both cities. Dr. Shahid Latif, captain of the Leicester team, received the winner's trophy, and Abid Ali, the vice-captain of the Nottingham team, received the runner-up's trophy.
At the post-match-ceremony, Ibrahim Jamali, Director of Indus Health Network UK, invited all the participants to be part of this life-saving mission for Pakistan.
Community leaders Dr. Musharraf Hussain, Dr. Irshad Soomro, and Haji Abdur Razzaq, presented both the teams with medals. The event was organized with the support of Dr. Amir Burney and Naveed Qazi, who are committed long-term supporters of IHHN's cause.