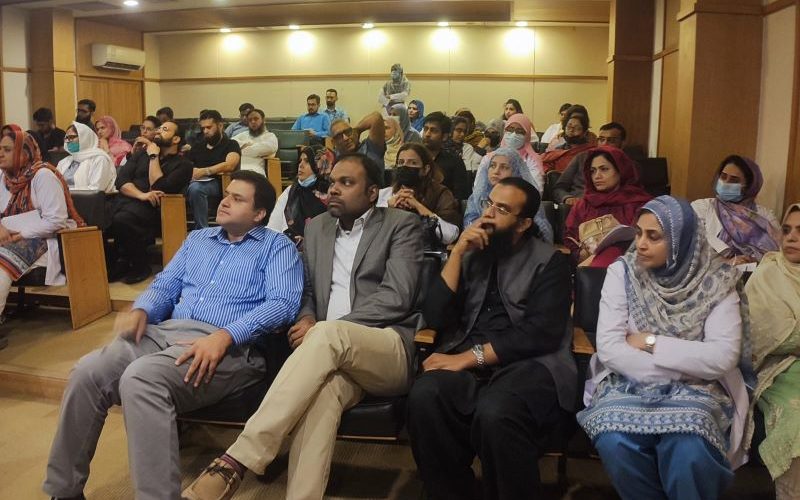 Indus Hospital and Health Network's Department of Radiology organized a Continuing Medical Education (CME) activity – "Doppler vascular ultrasound; its utility and reliability in diagnosing vascular abnormalities and anomalies," on March 11, 2023. The CME activity was ACCME accredited and was endorsed by the Radiology Society of Pakistan (RSP) and the Intervention Radiology Society of Pakistan (IRSP).
The CME activity included formal lectures as well as hands-on interactive sessions. It was led by a team of speakers from IHHN and other prestigious institutes, including Aga Khan University Hospital and Dr. Ziauddin University Hospital.
Over 35 participants took part in the event. Chief Guests at the event included renowned radiologists, Dr. Mukhtiar Ahmed and Dr. Nadeem Ahmad.