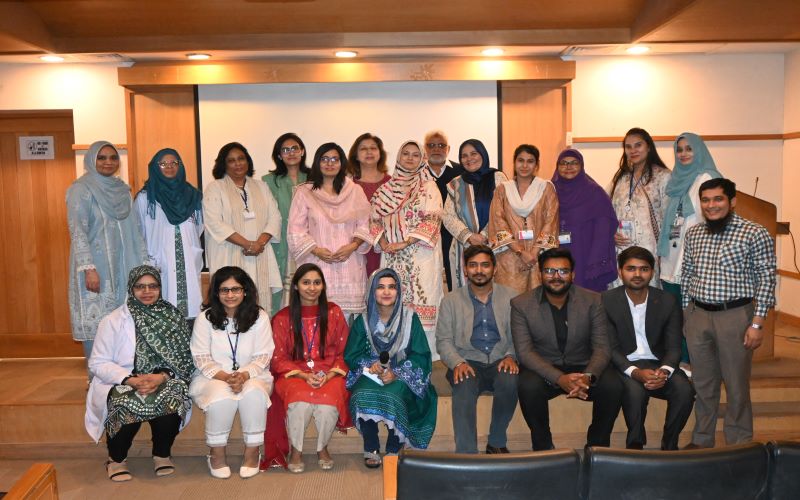 The department of Pathology and Blood Center at The Indus Hospital, Korangi Campus, conducted a first-of-its-kind Continuing Medical Education (CME) course on "The Pathology at the Heart of Cancer Management".
The CME course was CPSP-accredited and included the participation of all the sections within the Pathology department as well as the outreach campuses. These sections include Microbiology, Molecular Biology, Histopathology, Hematology, blood center, Immunology, and Chemical Pathology. The objective of the course was to discuss the recent developments in the field of pathology in relation to 'Cancer Management'.
Dr. Saba Jamal, Director, Blood Center and Clinical Laboratories, IHHN, started of the session with a welcome note. She was followed by various speakers including Dr. Nazia Khursheed, Chair of Pathology, IHHN, and several presenters from each section.
At the end of the event, certificates were distributed to the course speakers and Dr. Adnan Mustafa Zubairi, Director of Outreach, IHHN, who helped organize the event along with Mohsin Ali Najfi, Arifa Mohsin, and Mona Rashid Imam.
The course took place in-person and online on December 15, 2022. It was attended by IHHN residents, physicians, specialists, consultants, pathologists and fresh graduates interested in Cancer Treatment.