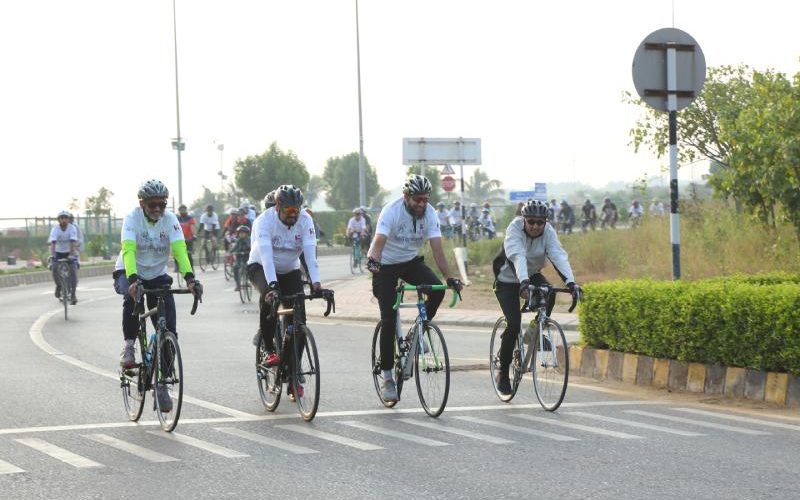 Karachi
November 24, 2019
Rabies Free Pakistan, a project of The Indus Hospital and Getz Pharma organized a cycling event with Critical Mass Karachi to raise awareness about Rabies and how Rabies Free Pakistan's team is working towards eliminating the incidence of Rabies in Karachi by vaccinating and neutering dogs in various neighborhoods and areas of Karachi.
The ride took place on Sunday, November 24, 2019, starting from Seaview at 7am and culminated at the site where Rabies Free Pakistan's container is situated in DHA.
Dr. Naseem Salahuddin, Project Lead for Rabies Free Pakistan and Daniel Stewart an animal behaviorist from WHO spoke about the endeavors and impact of Rabies Free Pakistan in Karachi. Mr. Sibtain Naqvi, Head of Corporate Communications at Getz Pharma spoke briefly about the partnership between Indus Hospital and Getz Pharma to help scale up Rabies Free Pakistan project initially across Karachi and then scaling up across Pakistan. The implementation team of Rabies Free Pakistan also demonstrated the way in which dogs are caught for neutering and vaccinations.
A large number of cyclists to rode to support the cause. They learnt about the grave realities of dog bite cases and pledged their support to help support this cause in an effort to rid Karachi from the spread of Rabies.