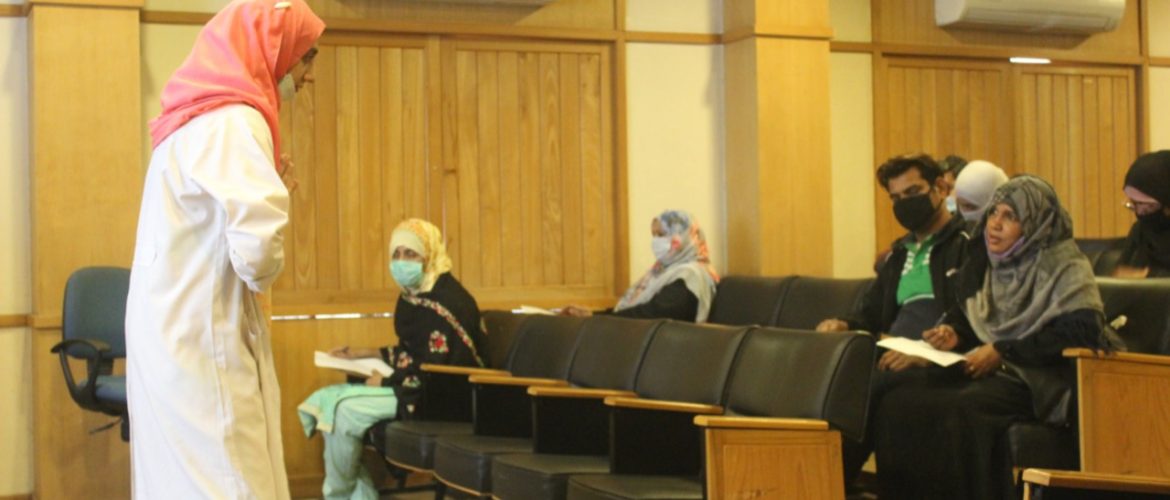 The Cochlear Implant Program at The Indus Hospital organized a Brainstorming Workshop on December 24, 2020, for parents of cochlear implant recipients.
Parents of seven cochlear implant recipients attended the event which was aimed at generating different ideas regarding how therapy goals can be applied in the daily living routines of these families.
Parents were explained the principles and aims of Auditory Verbal Therapy to parents by Rabika Zuberi, a speech-language therapist while Haya Yawar Awan, an audiologist helped parents understand the concept of goals and activities and how they may overlap despite being separate entities.
Psychologist Bisma Gulzar spoke about parents building a stronger relationship with their children and placed emphasis on incorporating learning in play to see better results.
These short, stimulating talks transitioned straight to the brainstorming session. During the brainstorming session, parents were given the task to come up with activities for listening and language development using a random set of materials found in their bedrooms or kitchens. At the end of the session, each parent was asked to share the unique idea they had generated so that it could help other parents as well. The parents seemed relieved and excited to find out that there are so many learning opportunities embedded in a typical, daily routine. One of the mothers expressed that this session has helped her see therapy through a completely different lens.
Moreover, the parents were trained in how they can best support their child post-cochlear implant.
Aural habilitation of cochlear implanted children is a long-term process and involves great commitment and dedication from all team members. For a child to attain good outcomes in speech and language therapy, it is imperative that parents and therapists form an alliance based on mutual support and learning.