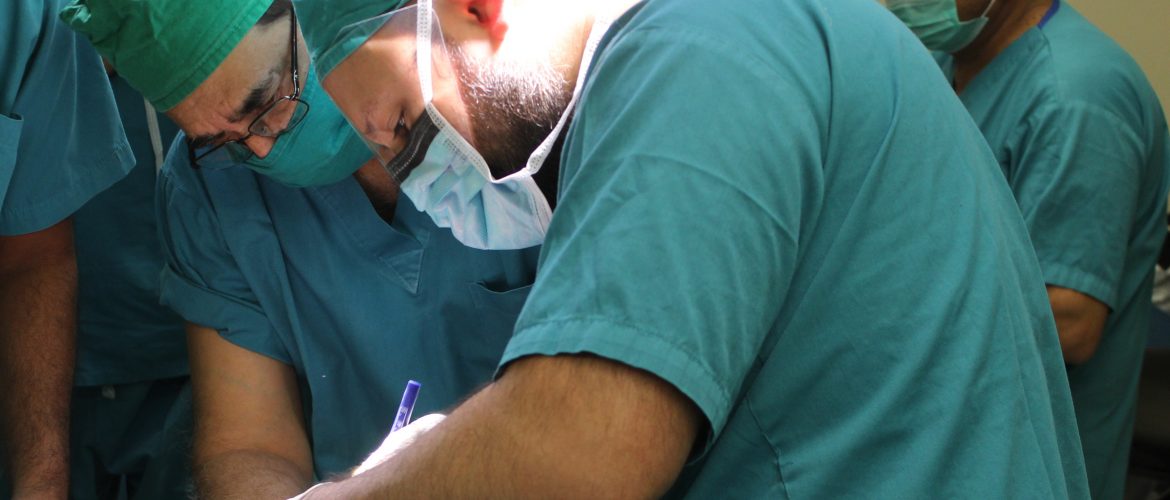 The Indus Hospital (TIH)'s ENT department is conducting middle ear and cochlear implants surgeries for free. TIH's ENT team is being headed by two UK-based ENT surgeons.
One specialist founded a UK-based charity International Medical Relief Agency (IMRA) in 2001. The purpose was to serve Pakistanis who don't have access to quality healthcare. IMRA started its operations in Pakistan from Mirpur Khas in 2008 where they have performed 400 middle ear surgeries so far. In 2009, TIH approached the doctor to start these surgeries here.
The specialist said, "According to a rough estimate in Pakistan, six to eight newborn babies out of every 1000 live births suffer from complete or partial deafness. I've always been concerned with the healthcare situation in Pakistan and want to pay back to my society. So I initiated the idea of IMRA."
He further said, "We have a team of dedicated ENT surgeons which visits TIH twice a year to perform middle ear and cochlear implant surgeries. So far we have done 90 middle ear surgeries."
Cochlear implant surgeries are special surgeries which are only done by a super specialist surgeon. It is such a specialized area that even in UK only 12 centers offer it. In Pakistan, the situation is quite worse. Some private hospitals are offering it but they do not have skilled surgeons. So even after paying a hefty amount patients are not able to listen.
The other specialist surgeon leads cochlear implant surgeries. He has a Master's degree in Audiology and has completed international super-specialist training fellowships in Advanced Otology (Ear Surgery), Neurotology and Skull Base Surgery from Canada and Australia. He has been doing cochlear implant surgeries in TIH since 2014 and has done 47 surgeries so far. He said, "Cochlear implant is done by a super specialist ENT surgeon. An ordinary ENT surgeon is not allowed to do cochlear implant as it has to be precisely placed in the cochlear cavity and even half a millimeter wrong placement can be futile."
He further said, "I'm voluntarily working for the Indus Hospital as I am in complete harmony with the philosophy of the Indus Hospital. We don't think that patients are customers so they should not be charged. We are providing international quality healthcare to all our patients and we follow UK national guidelines as the standard."
The specilist told that since it's a very costly procedure therefore, we carefully select patients and families which are committed to work hard for their child's health. These doctors not only perform surgeries but they also provide hands-on training to Indus' ENT doctors, audiologists, and speech therapists.