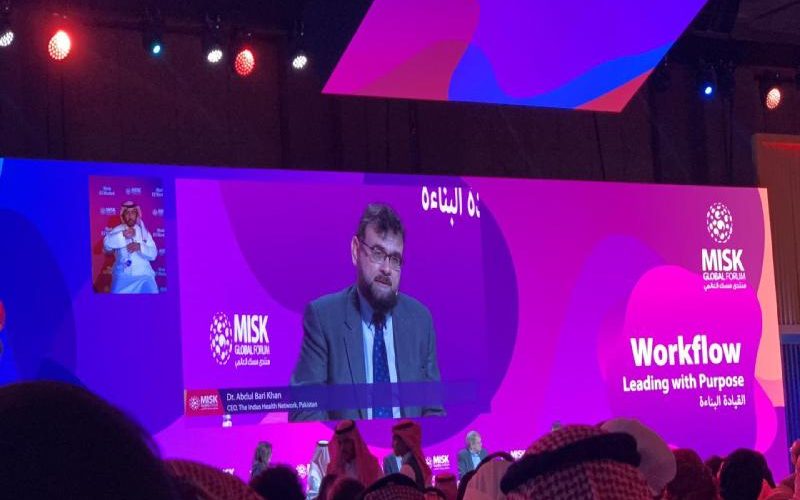 The Misk Global Forum was held in Riyadh from the 12th-14th November, 2019. It serves to bring together young leaders, creators and thinkers together with established global innovators to explore, experience and experiment with ways to address the global challenges of the World.
This forum is a flagship global platform of Misk Foundation, a non-profit philanthropic foundation which has been established by Crown Prince Mohammad Bin Salman to discover, develop and empower the young people in Saudia Arabia and beyond in an effort to become active participants and contributors of the future economy.
Dr. Abdul Bari Khan, CEO Indus Health Network, was invited to speak on the topic "Leading With a Purpose" at the Misk Global Forum in Riyadh. Dr. Bari shared his journey of setting up the first multi-disciplinary and free of charge hospital in order to serve the under-served population of a populous city of Karachi.
A wide array of other speakers from all walks of life were invited to speak, speakers included astronauts, entrepreneurs, business professionals, journalists, creative thinkers and many more.