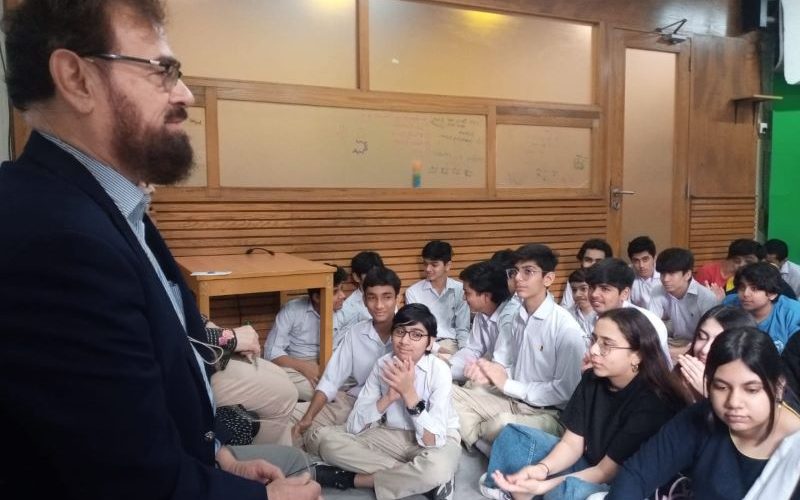 Dr. Abdul Bari Khan, President of IHHN, visited Cedar College on April 3, 2023. During his visit, he sat down with the students and briefed them on the incredible fifteen-year journey of Indus Hospital & Health Network in which it evolved from a single hospital in Korangi, Karachi, to a nationwide network of healthcare facilities.
Through it all, IHHN has been providing 100% free quality care to patients in need, whilst being solely run on donations, sadaqah, and zakat. This would not have been possible without the relentless determination of the people of Indus, the generosity of its supporters, the duas given by patients, and the incredible grace of the Almighty (SWT).
Addressing the students, Dr. Abdul Bari Khan, urged them to use IHHN as a unique example and work towards their goals and the betterment of those less privileged with the same drive, good intentions, and faith in Allah (SWT).
Under Meer-e-Karwaan, Pakistan's largest youth-led campaign led by the Indus Yaqeen Program, students from schools, colleges, and universities across the country are given the opportunity to organize, run, and participate in various activities & events to raise funds and awareness for IHHN. Together they are rallying thousands of people to play their part and save lives.
The youth of Pakistan is a powerful task force, who, with the proper support and encouragement, can transform this country's healthcare. Indus Hospital & Health Network is committed to empowering these young change-makers to lead Pakistan into a brighter and healthier future.