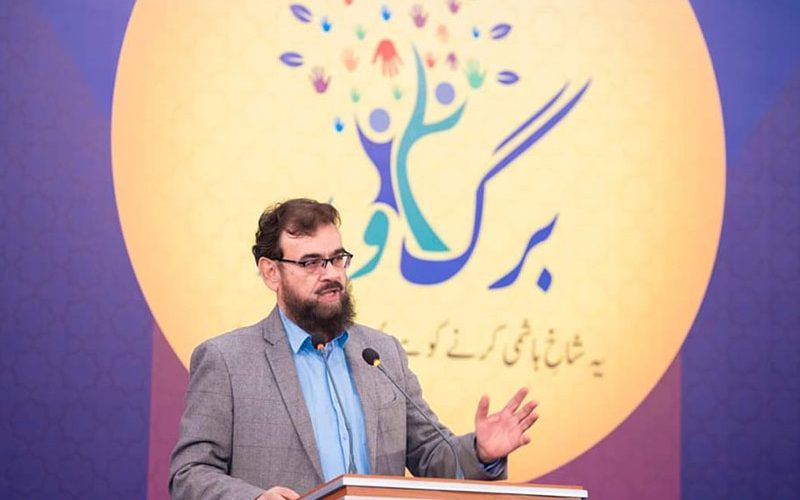 Dr. Abdul Bari Khan, CEO, Indus Hospital & Health Network (IHHN), was honored with the Naimat Ullah Khan Lifetime Achievement Award by the Al-Khidmat Foundation (AKFP) in recognition of his philanthropic efforts with Indus.
Muhammad Abdus Shakoor, President, AKFP, and Syed Ihsan Ullah Waqas, Senior Vice President, AFKP, presented the prestigious Lifetime Achievement Award to Dr. Bari at its 6th Annual Youth Gathering Event on December 18, 2021. The purpose of the event was to celebrate the youth movement's effort towards creating a better Pakistan for all through community work, volunteerism, and other measures.
An awards ceremony was held at the end of the event, where several distinguished individuals were acknowledged for their contributions to the people of Pakistan.
Accolades received over the years
Dr. Bari's list of achievements grows with each passing day, as the Government of Pakistan and multiple organizations acknowledge Indus' influence in reshaping Pakistan's healthcare sector. He has received awards at numerous ceremonies and events throughout his time with IHHN.
He is the recipient of the second-highest civilian award in the country, for his outstanding contribution and selfless service in changing the paradigm of the provision of quality healthcare across Pakistan. Dr. Arif Alvi, President of the Islamic Republic of Pakistan, presented it to him at a ceremony held at the President's House in Islamabad.
Dr. Bari received an Appreciation Award at the 'Karachi Tum Say Hay' event in December 2019, which recognized his commitments towards providing outstanding services in different walks of life for the city of Karachi. In addition, he received a Lifetime Achievement Award from the Management Association of Pakistan at its 34th Corporate Excellence Awards.
Hamdard University honored Dr. Bari with its Mohar e Nabaowat shield, which they followed up with a presentation of his life and professional achievements.