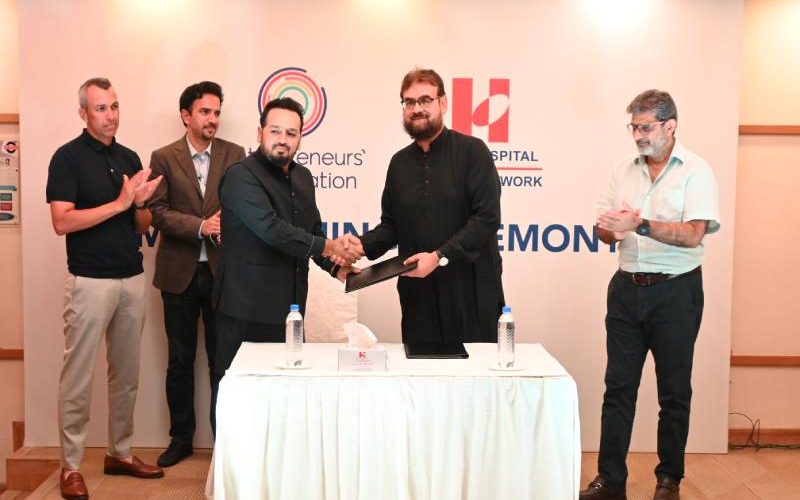 Entrepreneurs' Organisation (EO) signed a memorandum of understanding (MoU) with Indus Hospital and Health Network (IHHN), to support its cause of providing quality healthcare services, without any charge, to the under-served across Pakistan in a ceremony. Chief Executive Officer, IHHN, Dr. Abdul Bari Khan and President, EO, Mohammad Jerjees Seja signed the MoU.
The purpose of the agreement is the commitment of EO and its network to partner with IHHN to help raise funds and awareness for IHHN's cause. The terms of the agreement state that EO will promote marketing/fundraising campaigns of IHHN on its  social media platforms; adopt a cause and annually host  fundraiser events in Karachi, Lahore and Islamabad respectively; introduce IHHN to corporates that are part of the EO network; and its members will commit to build legacy and mutually work towards yearly awareness and fundraising activity plan.
IHHN fundraising committee chairman, Mr. Saleem Razzak Tabani, Ex-chairman of the Board, IHHN, Mr. Younis Hashim Bengali, Fundraising member, Mr. Bilal Muneer, Sr. Executive Director, IHHN, Dr. Zafar Zaidi, Executive Director, Communications and  Resource Development, Mr. Syed Mashhood Rizvi, along with other prominent members of EO were present at the occasion.