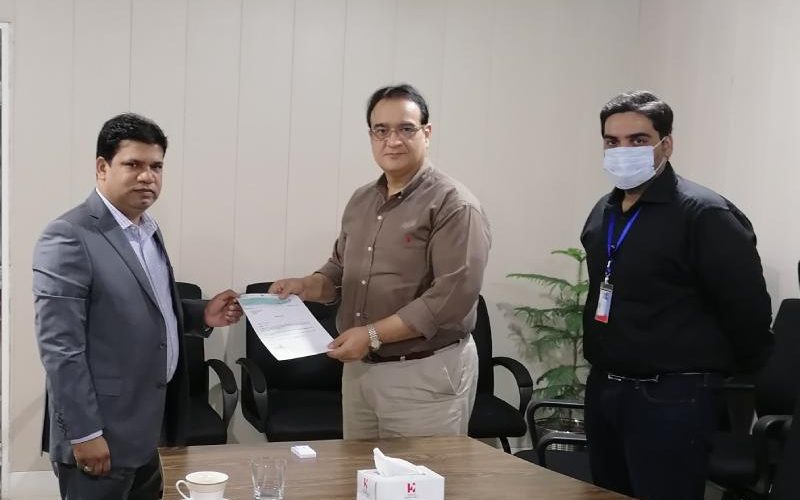 The Fatima Latif Welfare Trust of "FAST CABLES PVT LTD" has generously aided The Indus Hospital (TIH) in its journey to provide free healthcare across Pakistan by contributing PKR 1 million for the expansion of The Indus Hospital, Lahore Campus.
Dr. Tasman Ibne Rassa, Advisor at the Indus Health Network, Recep Tayyip Erdogan Hospital Trust and Mr. Faizan Rana, the Corporate Relationship Manager at The Indus Hospital welcomed a delegation of key people from Fast Cables including, Mr. Saleem Akhtar, General Manager, FAST CABLES Pvt Ltd. and Mr. Hameed Bangash.
Fast Cables also enthused at the prospect of future involvement in support of The Indus Hospital.