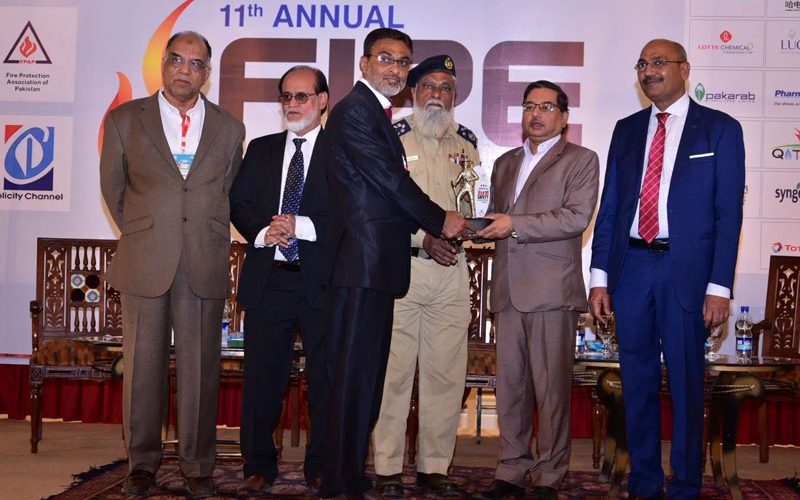 The Indus Hospital & Health Network's (IHHN) commitment to creating a safe and secure environment for its patients and faculty alike has garnered widespread recognition. The Korangi Campus was honored with the prestigious 11th Annual Fire and Safety Award 2021 in the field of fire and safety. On December 9, 2021, the ceremony took place at the Marriot Hotel, Karachi. The Sindh Government's Secretary of Transport presented the award to IHHN.
The Korangi Campus is registered with the National Forum for Environment Health (NFEP) and Fire Protection Association of Pakistan (FPAP) to ensure compliance with established safety regulations, which resulted in the NFEP and FPAP touring the campus. They got a firsthand account of the safety codes in place and were given briefings, a presentation with Safety and Security Management, record verifications, and ground validation of fire safety deployed equipment and systems.
IHHN's vision of preserving a sound environment made a lasting impression, as the esteemed panel of judges acknowledged Indus' efforts when selecting the winner for the award.
Mr. Mansoor Abbasi of the Indus Hospital, Korangi Campus, elaborated management's efforts in establishing the fire and safety standard, which enabled this milestone accomplishment. "We bow our head to the Almighty for further successes and showering His blessings on IHHN in serving the poor community of Pakistan and providing the best health facilities."