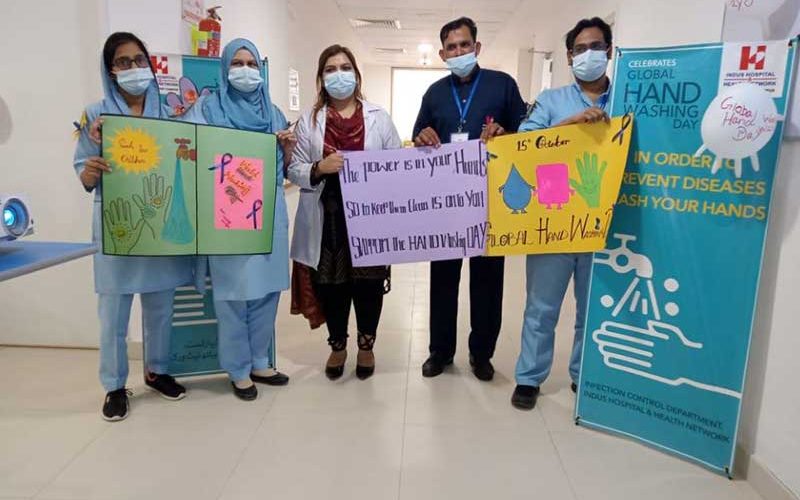 The Infection Control Department of the Indus Hospital & Health Network (IHHN) organized week-long hand hygiene awareness activities at the Korangi, Karachi and QF, NST & SMP, Lahore campuses for the healthcare workers and the public.
Global Hand Hygiene Day is celebrated annually on October 15 to promote hand hygiene. This year's theme, "Our Future is at Hand – Let's Move Forward Together," called for coordinated action toward universal hand hygiene. Handwashing with soap and water is an easy and effective way to save lives and prevent infections. Hand hygiene is vital in preventing COVID-19 and other infectious diseases.
To spread awareness among the community and hospital healthcare professionals, IHHN's Infection Control Department organized a hand hygiene stall, videos, poster competition, display messages, and poetry competition in accordance with WHO's framework. The Infection Control staff of Korangi Campus also distributed hand rubs and other hand hygiene souvenirs to patients, their families, and hospital staff.
The Infection Control Department at QF, NST & SMP Campus also promoted hand hygiene among healthcare workers and the community through awareness activities.