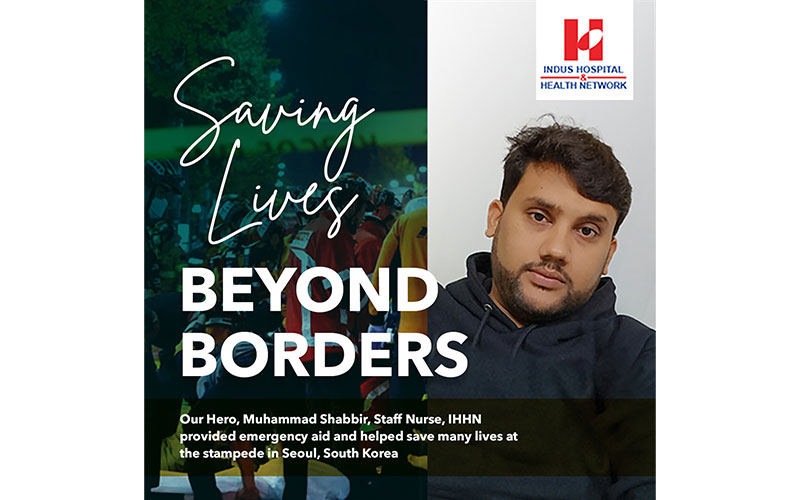 On the eve of October 29, a devastating stampede moved through the narrow streets of Itaewon, Seoul, South Korea, during raucous holiday festivities; leaving hundreds killed and even more injured. Amongst those present, was Muhammad Shabbir, Senior Nurse at the Indus Hospital, Korangi Campus, Karachi. Immediately, Muhammad Shabbir jumped into action, providing emergency aid to help save as many lives as possible.
With the crowd surge only growing by the minute, Muhammad knew that his own life was under threat and that at any moment, the stampede could swallow him as well. Despite this, he bravely dropped to his knees in the middle of the street and performed CPR on multiple unconscious people. Even as people around him desperately tried to flee the scene, Muhammad stayed and continued delivering emergency first-aid. When the stamped showed signs of deceleration and the ambulance finally managed to arrive, Muhammad stayed back the entire night and joined emergency services to help treat the injured, most of whom were young women and children.
A total of four people's lives were saved thanks to Muhammad's bravery, resourcefulness, compassion and courage.