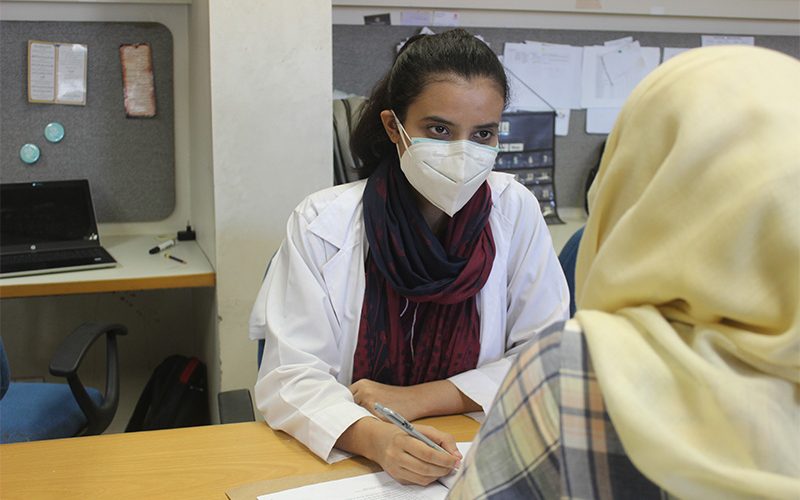 Being part of the CanSinoBIO trial at The Indus Hospital's Clinical Trial Unit, I was well aware of the intricacies of getting vaccinated with the COVID-19 vaccine shot.
Dr. Naila Baig-Ansari, head of the Indus Hospital Research Center, had already briefed us regarding the procedures and I had seen it done over a thousand times. Still, being a hemophobic (fear of blood) and trypanophobic (fear of medical procedures involving injections or needles) I was a little concerned about my blood being drawn.
But once I made up my mind about joining forces with those who had volunteered for the vaccine, I did not look back.
The entire process was seamless. From the consent taking to screening, and taking vitals — everything went down smoothly.
But then came the dreaded time of giving my blood samples. To my surprise, the phlebotomist who drew my blood and the nurse who vaccinated me knew what they were doing, hence my fear subsided.
After getting the vaccine, I had a fever and body aches for the next 24 hours as expected and explained at the beginning of getting the shot.
I suggest to all those who fulfill the criteria and are eligible, to get themselves and their family vaccinated, so that they can fight the battle against COVID-19.
— Dr. Syeda Mehwish, screener at The Indus Hospital, pens down her experience as a participant of CanSinoBIO trial