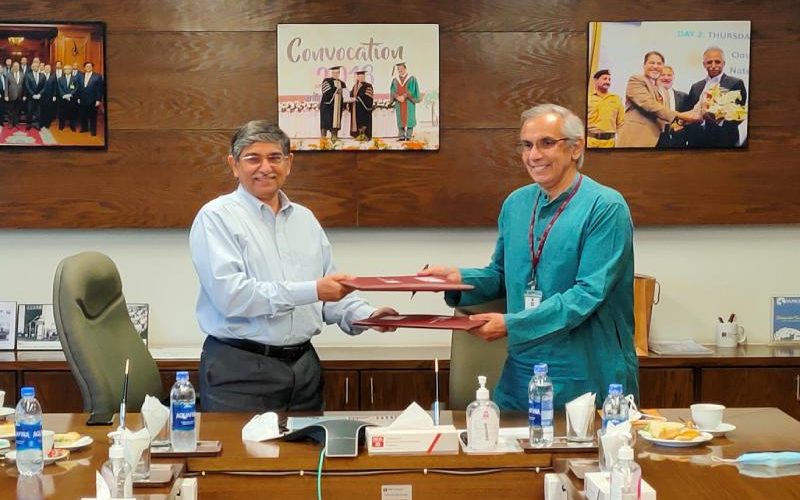 Karachi: The Indus Hospital and Health Network (IHHN) signed a Memorandum of Understanding (MoU) with the Institute of Business Administration (IBA). A ceremony was held at IBA's main campus in Karachi on March 10, 2021. Dr. Syed Zafar Zaidi, Senior Executive Director and Dean, Indus University of Health Sciences, IHHN and Dr. S. Akbar Zaidi, Executive Director, IBA, signed the MoU. The purpose of this partnership is to promote and expand understanding, development, and friendship between the two organizations. It will also stimulate and support educational, professional, and intercultural activities and projects among students and staff of IHHN and IBA, and the respective communities.
This partnership is also aimed to combine areas of strengths in both institutions to open avenues for research and innovation. The core purpose of this collaboration is to stimulate collaborations for healthcare research and utilizing the unique capabilities of the leaders at IHHN and IBA. Another objective is to foster research and develop products that benefit patients in Pakistan and the region.
Executive Director, Physical Rehabilitation, IHHN, Dr. Amin Chinoy, Chief Information Officer, IHHN, Shakeel Akhtar, Media Relations Manager, IHHN, Fawad Rashid and other senior members of IBA were present at the occasion.