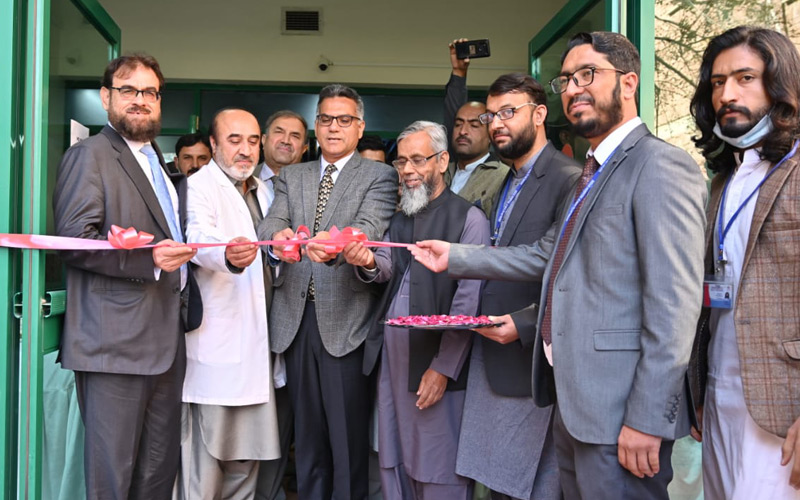 Cancer is one of the major causes of death in children. Every year, around 300,000 children are diagnosed with cancer worldwide. Approximately 8,000 children fall prey to this deadly disease in Pakistan and most of them succumb to death because of the lack of healthcare services. Though we have no reliable cancer data for Balochistan, approximately 14% of the children coming to The Indus Hospital, Korangi Campus come from Balochistan.
While analyzing the deadly consequences of not having a pediatric oncology unit, the Government of Balochistan decided to establish a cancer unit at the Sheikh Zayed Hospital, Quetta, in April 2021. The unit was established under a public-private partnership with Indus Hospital & Health Network (IHHN). The unit is currently operational with 14 in-patient beds, 7 daycare beds, and 2 emergency beds. It provides patients with cancer treatments through the following: chemotherapy, laboratory services, a blood bank, a daycare center, and a modern pharmacy stocked with medication used to fight cancer.
An inauguration ceremony was formally held on December 5, 2022. According to an agreement with the Government of Balochistan, IHHN will manage and run the Pediatric Oncology Unit. Chief Secretary of Balochistan, Aziz Ahmed Uqaili, Dr. Abdul Bari Khan, President, IHHN, Dr. Muhammad Shamvil Ashraf, Executive Director, Medical Services, IHHN, were present there along with other dignitaries.
The Government of Balochistan has the mandate to deliver quality healthcare services to the people through an efficient and effective service delivery system, which is accessible, equitable, culturally acceptable, affordable, and sustainable. It aims to improve the health and quality of life of the people by providing them access to essential healthcare services.
According to the MoU, the Health Department handed over the management and operations of the Pediatric Oncology Unit to IHHN. IHHN has agreed to undertake the responsibility in accordance with the terms and conditions mentioned in the agreement.