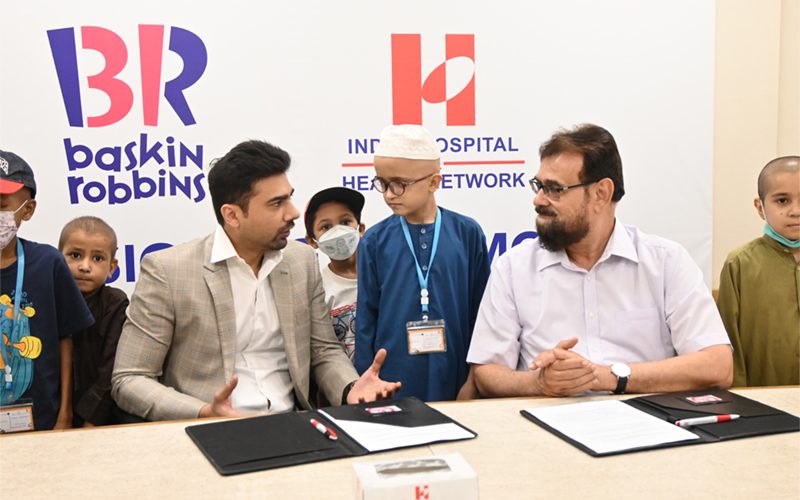 As Pakistan's largest charity healthcare network, Indus Hospital & Health network (IHHN) has entered into numerous partnerships with both governmental and private organizations to expand its delivery of quality care, free-of-cost, to all. Recently IHHN signed a Memorandum of Understanding (MoU) with Baskin Robbins Pakistan AHG Flavours Pvt Ltd (BR).
BR will help promote and raise funds for IHHN via countertop standees in all BR outlets across Pakistan, social media campaigns, meet & greet sessions with IHHN Celebrity Ambassador and patients, and kiosk activities at various IHHN facilities across the country. BR and IHHN will also join forces to hold regular blood drives to supply the network's blood centers.
Recognizing IHHN's commitment to empowering the youth in Pakistan and abroad, BR will also support the youth engagement initiatives of Indus Yaqeen (IY) and Indus Tarbiyat (IT). This is will be done via the distribution of IT boxes to young customers and the provision of discount coupons to program participants.
Recently a kiosk activity was held at IHHN, Korangi Campus for the hospital's childhood cancer patients. Free scoops of ice cream were generously doled out to these brave cancer warriors, many of whom were tasting ice cream for the first time in their precious lives.