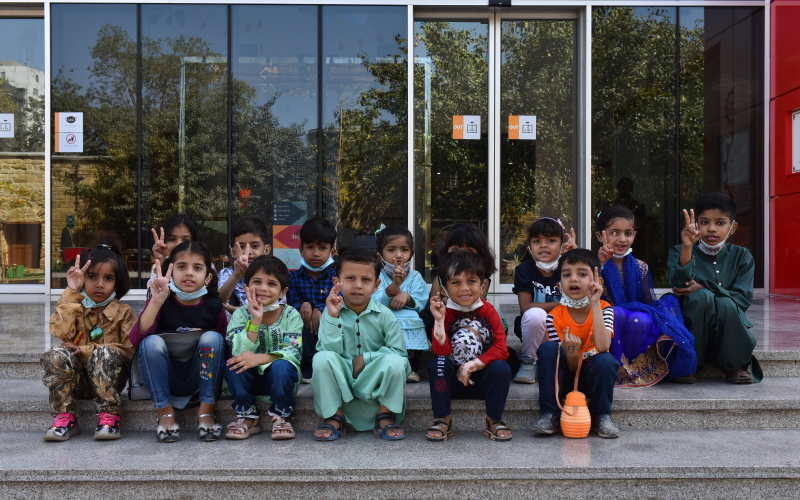 Indus Yaqeen volunteers (students of Alpha College) came together to organize an experience of lifetime for Indus Hospital & Health Network's pediatric cochlear patients at TDF MagnifiScience Centre.
The field trip was organized as part of World Hearing Day celebrations for a group of 14 children between the ages of 6 to 8. The children had all received their cochlear implants at the Indus Hospital & Health Network's Korangi Campus in Karachi.
The trip started with some teary eyes as most of the children were going unaccompanied by their parents for the first time. As they arrived the Centre, they settled and got very excited to see the mesmerizing building of the MagnifiScience Centre. The first stop was the 'water world' where they enjoyed catching fish with their magnetic fishing rods. Then they went on the beautifully decorated truck at the 'Sawari Adda', followed by the blocks and sand area and finally they experienced the life-size piano to produce musical notes as they excitedly walked all over it. The chatter-filled ride back home and the delighted faces of the children as they greeted their parents were evidence that the children had not only enjoyed themselves but had gained confidence from their first solo trip.