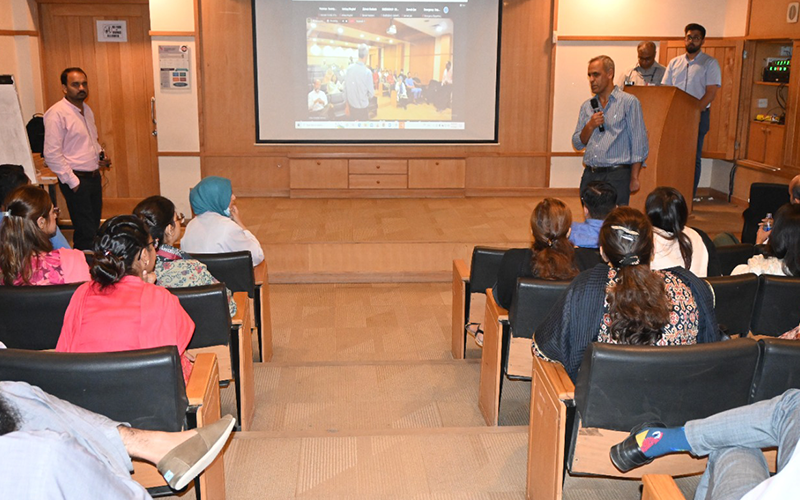 INDUS HOSPITAL & HEALTH NETWORK HOSTS EMERGENCY MEDICINE PROGRAM FOR LEADING PHYSICIANS
The Emergency Medicine department at IHHN hosted an interactive session on Emergency Medicine: Challenges in Pakistan. The session provided a platform for national and international EM physicians to share their expertise, knowledge, and drive for positive change to find applicable solutions specific to healthcare problems faced by Pakistan and by many south Asian countries.
Referring to the recent catastrophic flooding in Pakistan Dr. Taj Hasan, Immediate past president of the Royal College of Emergency Medicine (RCEM), UK said, "We need to think more strategically about immediate and long-term solutions so that our systems become more resilient and are able to cope with actually what may be recurring themes in the future with climate change."
He further emphasized that Pakistan needs to establish education and training centers like Collaborative Hubs for Academic Learning Organization (cHALO) Program, "COVID-19 has taught us so much about the ability to deliver at scale, through e-learning, webinars, and most importantly, through face-to-face (sessions). Once we create these centers, the power of networks and a combination of blended learning programs will help Pakistan in managing disasters in much organized manner."
The event was well attended by speakers and participants from Shifa International Hospital; Aga Khan University Hospital; Liaquat National Hospital; Jinnah Postgraduate Medical Centre; Trauma Center – Civil Hospital; Patel Hospital; and OMI Hospital.
With a footprint across Pakistan, IHHN is committed to improving the state of EM through robust training. The EM department at IHHN is delivering a year-long Certification Program in Emergency Medicine (CPEM) alongside a one-year, simulation-based Foundation Program in Pediatric Emergency Medicine (F-PEM). This is in addition to the CPSP accredited residency program which is one of the 13 residency programs in EM across Pakistan.