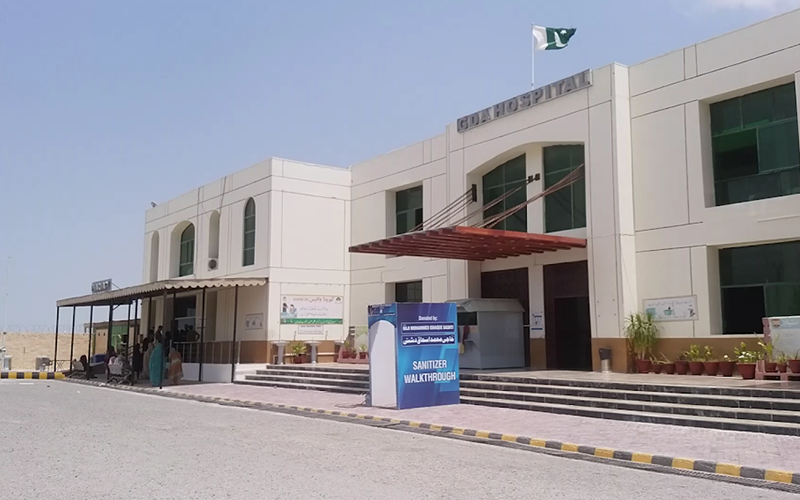 Indus Hospital & Health Network (IHHN) is proud to announce its partnership with the Government of Balochistan to take over the management of GDA Hospital Gwadar. As the Network's 14th hospital, the 70-bed facility will soon be expanded by adding a new world-class 200-bed building constructed by the Republic of China as a sign of Pak- China friendship serving the great people of Balochistan.
Indus Hospital & Health Network has always been on the frontline in providing free-of-cost, quality healthcare to the underserved population of remote areas in Balochistan and elsewhere. Through its Public-private Partnership with the Government of Balochistan, IHHN has made significant steps in expanding its network throughout the province and making universal healthcare a reality.
Prior to the hospital's existence, the people of Balochistan would have to travel all the way to Sindh to avail much-needed medical care. They can now receive the same high-quality, specialized healthcare at their doorstep without spending a rupee. This will bring much-needed relief to thousands of patients and their families and help reduce the healthcare burden in other parts of the country that often receive overwhelming patient volumes.
This partnership was preceded by a Memorandum of Understanding ceremony held on Friday, June 24, 2022, in Gwadar between IHHN and the Gwadar Development Authority. In attendance were Gwadar Development Authority's Director General, Mr. Mujeeb-ur-Rehman Qambrani, and IHHN's Chairman of Board of Directors, Mr. Abdul Karim Paracha, as signatories. The honorable Prime Minister, Shehbaz Sharif, was also in attendance.