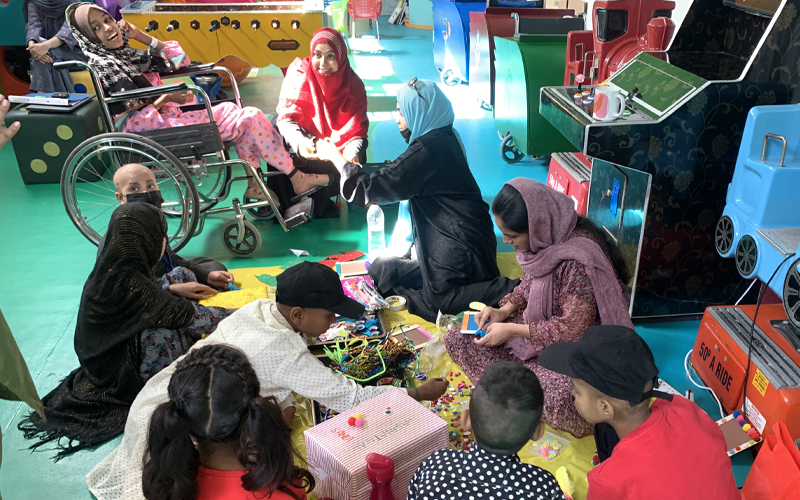 In celebration of World Children's Day 2022, a fun-filled Siblings Day event – "Aik Din Hospital Main Behan Bhai Kay Sath," was held for pediatric cancer patients and their siblings at The Indus Hospital, Korangi Campus. The hospital's psychosocial department hosted the event.
When a child is admitted to the hospital, this move affects their lives and their siblings, who may see and hear things they do not understand, face disruption in their daily routines, or be separated from their parents and family members. Naturally, this can result in them feeling a lot of fear, worry, and confusion. To resolve this, IHHN held a sibling's day event that provided patients and their siblings with a safe place to learn about the hospital while having fun.
The event's objective was to help validate the patients' sibling's feelings, teach strategies that help strengthen the connection between siblings, and celebrate this irreplaceable bond.
Held in the pediatric complex's play area, the event included multiple stalls where children played exciting games and activities. This included storytelling sessions, support group sessions, memory-building games, arts and crafts activities, and a memorable photo-booth session.