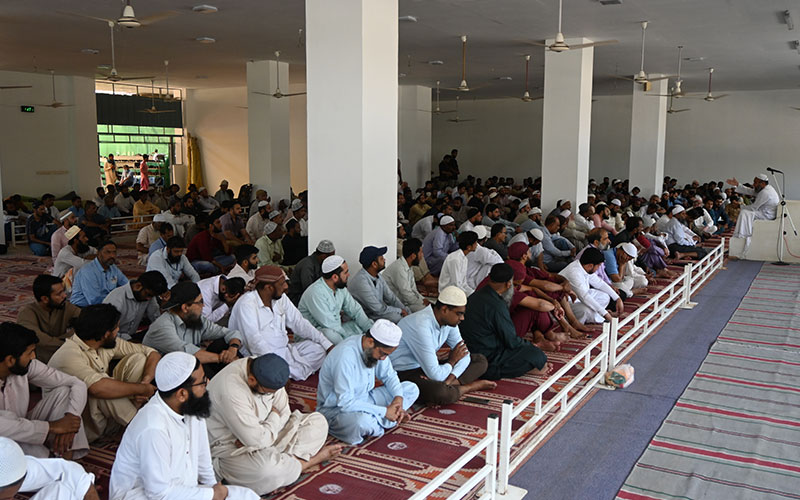 As part of Indus Hospital & Health Network's (IHHN) Karachi expansion project, a new Jamia Masjid is being constructed at IHHN, Korangi Campus. The grey structure of Jamia Masjid was recently completed marking the end of Phase 1 of the construction project.
The Masjid will consist of two floors comprising spacious prayer halls, gardens, ablution areas, restrooms, a library, a minaret, and rooms for accommodation for the Imam, Muezzin, and Khadim. Its architectural features include marble jali screens, an internal dome, and boticina marble on walls and floors. Upon completion, the Masjid will be able to house 4,200 namazis.
Jamia Masjid is planned to be formally open to the public by December 2023, however prayers already commenced on Friday, September 30, 2022 in first phase in the basement area of the Masjid.