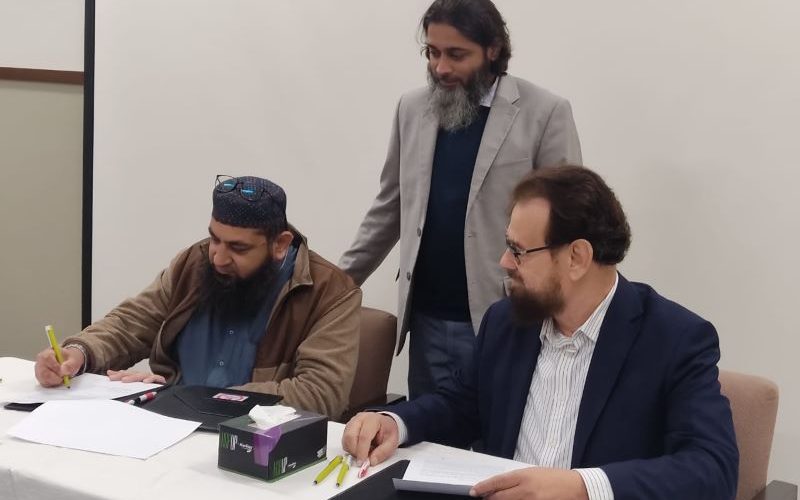 Indus Hospital and Health Network (IHHN) partnered with Reflections School (RS) to empower the students of RS to step up and work towards bringing change for the better for the underserved and underprivileged communities in Pakistan. The two parties signed a memorandum of understanding (MoU) on January 16, 2023.
Reflections School (RS) is a unique educational institution striving to empower future generations with the much-needed knowledge, skills, and ethical values to become forward-thinking leaders of the 21st century. This MOU identifies the commitment of both parties to collaborating and cooperating to aid IHHN's mission of providing state-of-the-art healthcare services entirely free-of-cost to the populace of Pakistan.
Through Indus Yaqeen – IHHN's youth engagement program – the students of RS will participate in numerous volunteer and fundraising activities for IHHN's deserving patients. In addition, experts from IHHN will conduct various Health Education sessions for the parents, teachers, staff, and students of RS.
The Memorandum of Understanding (MoU) signing was attended by the senior leadership team from Indus Hospital and Health Network (IHHN) and Reflections School (RS). This included Dr. Abdul Bari Khan, President of IHHN; Fahad Haroon, principal of RS; and Ms. Ambreen Malik, Community Service.
Afterwards, Dr. Abdul Bari Khan addressed RS's students, briefing them about his experience establishing IHHN in 2007 and watching it grow into the nationwide network of healthcare facilities it is today. Using IHHN as a unique example, he urged the students to take the initiative in bringing about positive change within Pakistan and work hard to achieve their goals.