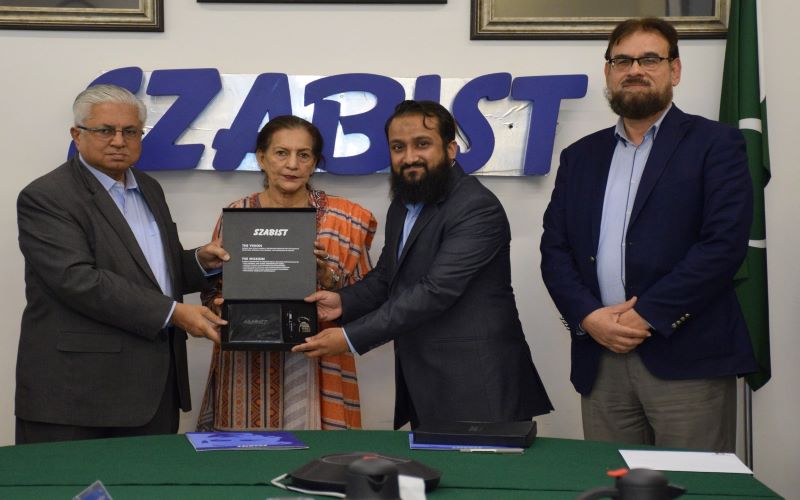 Indus Hospital and Health Network (IHHN) signed a Memorandum of Understanding (MoU) with SZABIST on December 22, 2022. The two parties aim to collaborate under the Indus Yaqeen – IHHN's youth engagement program – to empower students and enable them to champion a healthier Pakistan.
Through the Indus Yaqeen program, student volunteers are given the opportunity to organize, conduct, and participate in activities related to the promotion of health and education. The volunteers will also take the initiative in hosting fundraising events, such as bake sales, carnivals, sports matches, and smaller focused group awareness sessions all year round. All proceeds will go towards befitting the patients in need at IHHN.
To help promote IHHN's noble cause of free-of-cost, quality healthcare for all, informative awareness sessions, internship opportunities, and blood drives will also be held for the university's students and faculty to motivate and inspire people to join the cause and become life-long supporters.
Indus Hospital and Health Network (IHHN) is honored to join hands with SZABIST to help promote initiatives that foster a sense of Social Responsibility within the youth of Pakistan. Instilling this value – as well as those of leadership, compassion, and perseverance – within this nation's present and future change-makers is one of the founding pillars of Indus Yaqeen.