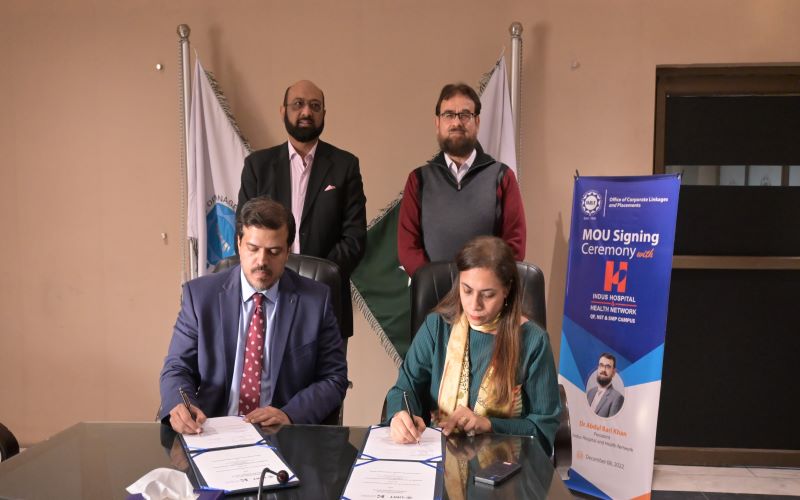 University of Management & Technology (UMT), Lahore signed a memorandum of understanding (MOU) with Indus Hospital & Health Network (IHHN) to work together to engage UMT's students for IHHN's Indus Yaqeen – Youth Volunteer and Ambassador Program.
UMT believes in the inherent good and greatness of its students, which is why UMT empowers student thinking and enables their stride towards success. UMT's Vision to learn, along with the Mission to lead, inspires students to do better for the community by actualizing strategic partnerships with leading organizations to foster enduring values in UMT students.
Dr. Abdul Bari Khan, Founding President of IHHN, met Mr. Ibrahim Hasan Murad, President of ILM Trust and President of UMT, and Dr. Asif Raza, Rector, UMT, and discussed how both institutions can work together to provide an opportunity to the youth of Pakistan to become champions of change for a better and healthier Pakistan.
Following the meeting, Dr. Abdul Bari Khan also met the students and faculty and shared his inspiring journey of establishing IHHN. He encouraged them that as young enterprising youth, they must dream big and have faith in the Almighty to achieve big in life. He also emphasized that each one of us should pay high respect to our parents and teachers; it is because of their love and support that we are here with opportunities to become responsible citizens of our country.