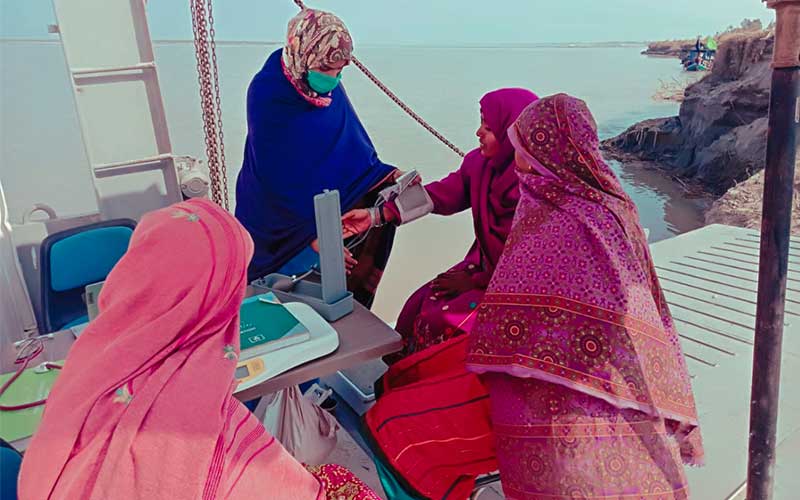 Midwives play a vital role in providing healthcare services. Not only are they the first point of contact in their communities, playing a crucial role in helping to care for mothers and children, post and pre-natal care is also a big part of their job.
This year the theme for International Day of the Midwife is 'Follow the data: Invest in midwives', which focuses on the efforts of the midwives as they play a vital role in ending preventable maternal and newborn death.
This is in line with the United Nation's Sustainable Development Goal 3.1 which focuses on reducing the global maternal mortality ratio to less than 70 per 100,000 live births by 2030. Achieving universal coverage of midwife-delivered interventions by 2035 would avert 67 percent of maternal deaths, 64 percent of newborn deaths, and 65 percent of stillbirths and would save an estimated 4.3 million lives a year, as per the latest State of the World's Midwifery report.
Pakistan ranks among countries with one of the highest maternal mortality rate 186 deaths per 100,000 live births in the world, according to United Nations Population Fund. To deal with this, the Indus Hospital & Health Network's (IHHN) public health arm — Global Health Directorate — in 2018 decided to invest in midwives by starting a pilot project of a Midwife-led Maternity Unit at its Primary Care facility in Bhong, Rahimyar Khan.
Over the last two years, IHHN through its midwifery unit in Bhong has accomplished more than 600 deliveries and over 15,000 antenatal and postnatal checkups.
Today, on International Day of the Midwife, IHHN is proud to celebrate its midwives-led maternity units across the country.
With midwives managing everything from antenatal care, to safe deliveries and postnatal visits; the return on investment has been immediate. Since the establishment of the maternity unit in 2018, there has been a tremendous transformation in maternal health outcomes in the community.
With the program getting such a positive response, IHHN is working toward integrating midwife-led care into its Primary Care Programs across the country; with midwives safely bringing maternity and newborn care to women in Kashmir, Muzaffargarh, parts of Sindh, Baba Island, and communities served by the boat clinic in South Punjab.