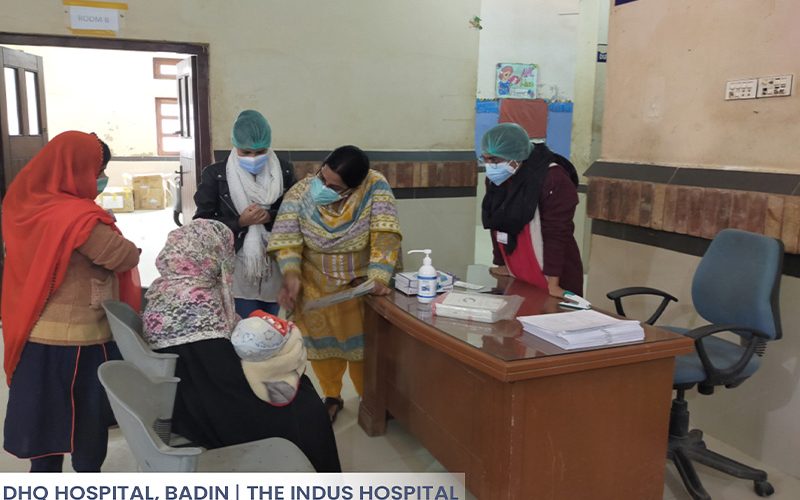 Indus Health Network's (IHN) Safe Circumcision Program held a circumcision camp at on November 26, 2020 at City Campus, Badin.
Led by Dr. Shazia Moosa, the team carried out safe and sterile circumcisions on babies below the age of six months. The team also counseled mothers about the benefits of early circumcision and post-procedure care.
The Department of Pediatrics at DHQ Badin (managed by The Indus Hospital) and the Department of Pediatric Surgery extended their full support for the camp. Although male circumcision is the most commonly performed surgical procedure in Pakistan, a majority of the population does not have access to safe and sterile circumcisions.
Recognizing this, the Safe Circumcision Program is being integrated with IHN's Primary Care Program as a continuing service to communities.
Safe Circumcision Program is a service delivery program which was initiated in February 2016 to provide early and safe circumcision to baby boys. The program is based at Shaikh Saeed Memorial Campus, the gynecology and obstetrics department of The Indus Hospital and Recep Tayyip Erdogan Hospital, Muzaffargarh. The program is based on the recommendations of WHO, using the concept of task sharing and developing a public health strategy, whereby appropriate people from communities are being trained to perform circumcision safely, using the correct technique and infection control practices.
Till date, more than 8,500 circumcisions have been performed with very low complication rates that are comparable globally and a parent satisfaction rate of 99%.