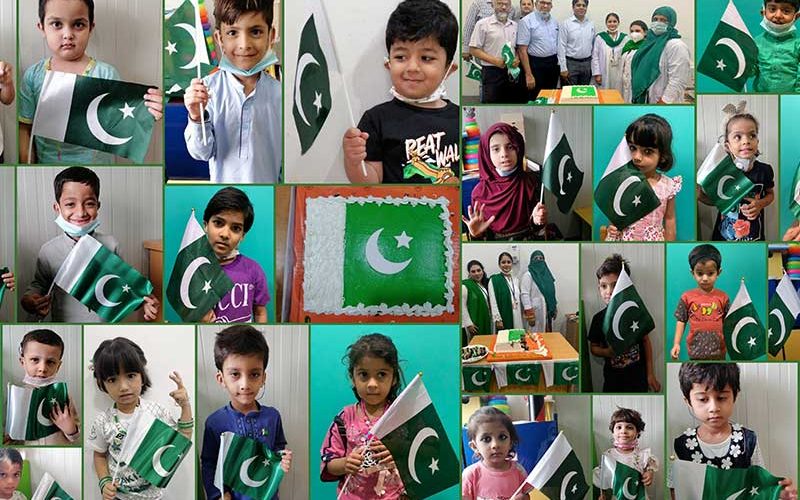 Independence Week at The Indus Hospital, Korangi Campus
The Cochlear Implant Team of The Indus Hospital, Korangi Campus, marked Independence Day with a week-long celebration. The department took part in the festivities with the children of Speech-Language Therapy. It was conducted from August 9 till August 13, 2021.
Flags for the patients
The team commemorated the week by giving flags to children coming for rehabilitation services. They gave each child a flag to mark the importance of the day as a Pakistani. It helped empower the children and kept the essence of patriotism alive.
The End of Ceremony Celebrations
The Ear, Nose, and Throat (ENT) Department marked the end of the long-week celebrations by cutting a cake shaped like the Pakistan flag. The ENT Team attending the cake cutting ceremony comprised of:
• Dr. Asif Ali Arain
• Dr. Anjum Naveed
• Dr. Shakil Akhter
• Dr. Agha Aftab
• Anam Madhani
• Khadija Fatima
• Tabassum Naz
• Irfan Nasir