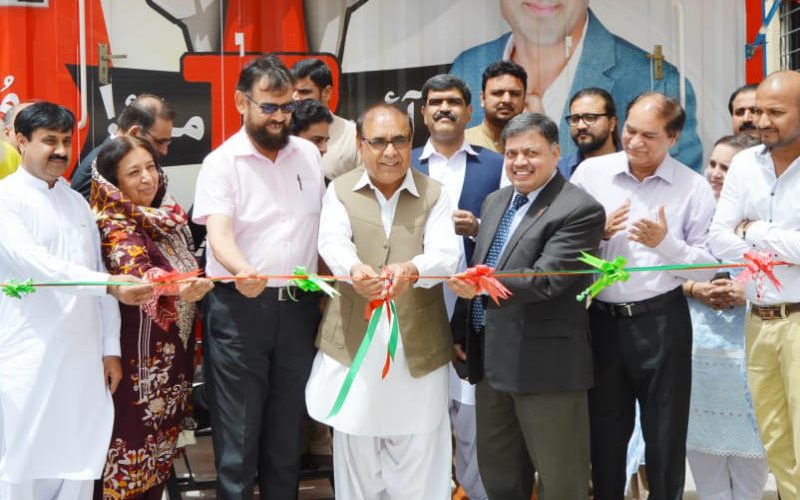 Indus Health Network (IHN) signed a Memorandum of Understanding on July 4, 2018, with the Government of Baluchistan. The purpose is to eradicate TB from the province. IHN's CEO, Professor Dr. Abdul Bari Khan and Interim Health Minister, Baluchistan, Faiz Kakar signed the MoU. The signing ceremony took place in Quetta.
While speaking at the event, Mr. Kakar said, "Following countrywide TB Control Program, at least 12,000 Tuberculosis patients had been treated in Baluchistan and annually more than 27,000 new cases of TB emerge in the province, which indicates that the provincial health department needs to do more to prevent the diseases,"
He lauded the efforts of IHN's services in eradicating Malaria and TB. He also assured of government's support in expanding the program in rest of the province.
In May 2016, Global Fund TB grant was awarded US$ 40 million to IHN-GHD to scale-up comprehensive TB control interventions across 30 districts in Pakistan. Through public and private partnerships and active health communication strategy thousands of individuals have been indirectly benefitted. Almost 1650 patients are currently on treatment for drug resistant TB at 13 sites across Sindh and Baluchistan.
This initiative brings together public and private partners to create momentum and a continuum of services that is widely accessible to the vulnerable populations. Capacity of public and private sector hospitals is being improved by trainings, and placement of human resource and equipment to ensure that patients with active TB disease are identified when they present themselves to these facilities.