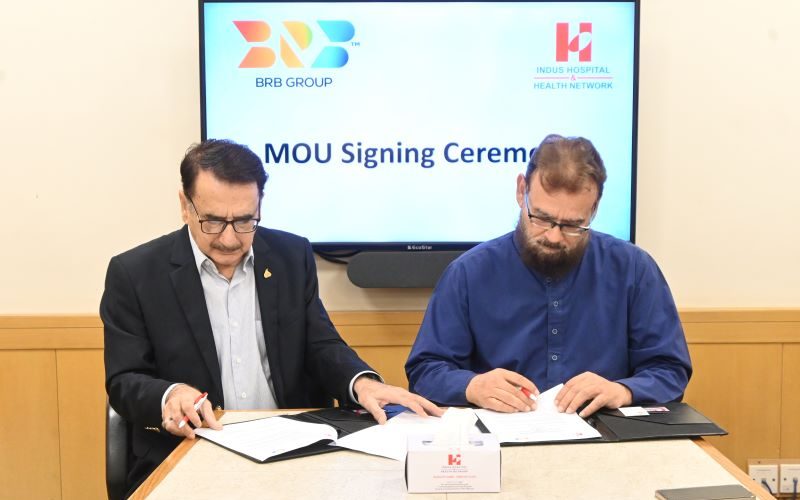 Indus Hospital & Health Network (IHHN) signed a Memorandum of Understanding with BRB Group on April 17, 2022. The agreement was signed by Dr. Abdul Bari Khan, President, IHHN, and Khawaja Mujahid Sadiq, CEO, BRB Welfare Foundation, who visited The Indus Hospital, Korangi Campus, on April 17, 2023.
Under the new agreement, the two parties will engage in various activities related to employee engagement, volunteer work, awareness campaigns, blood donation drives, and community service events to ultimately support IHHN's mission of providing free-of-cost quality care to all patients in need throughout Pakistan.
During Mr. Sadiq's visit, he was also given a tour of the hospital, especially the pediatric care complex and the Eid Bazaar, held especially for the benefit of pediatric patients who are unable to return home for the holidays due to their ongoing treatment.
The team from BRB Group commended the work being done at IHHN and the level of care provided to the patients.